If These 5 Rumors Are True, The Next MacBook Pro is Going to Be Amazing – Paste Magazine
It's been over a year since the MacBook Pro saw a refresh in the form of Retina screens and a speed boost. That means it's all but certain that a new MacBook Pro is imminent. September looks likely for an announcement, alongside iPhone 7 news.
Here's a look at 5 of the biggest MacBook Pro rumors that you need to know.

1. Hello OLED bar, goodbye function keys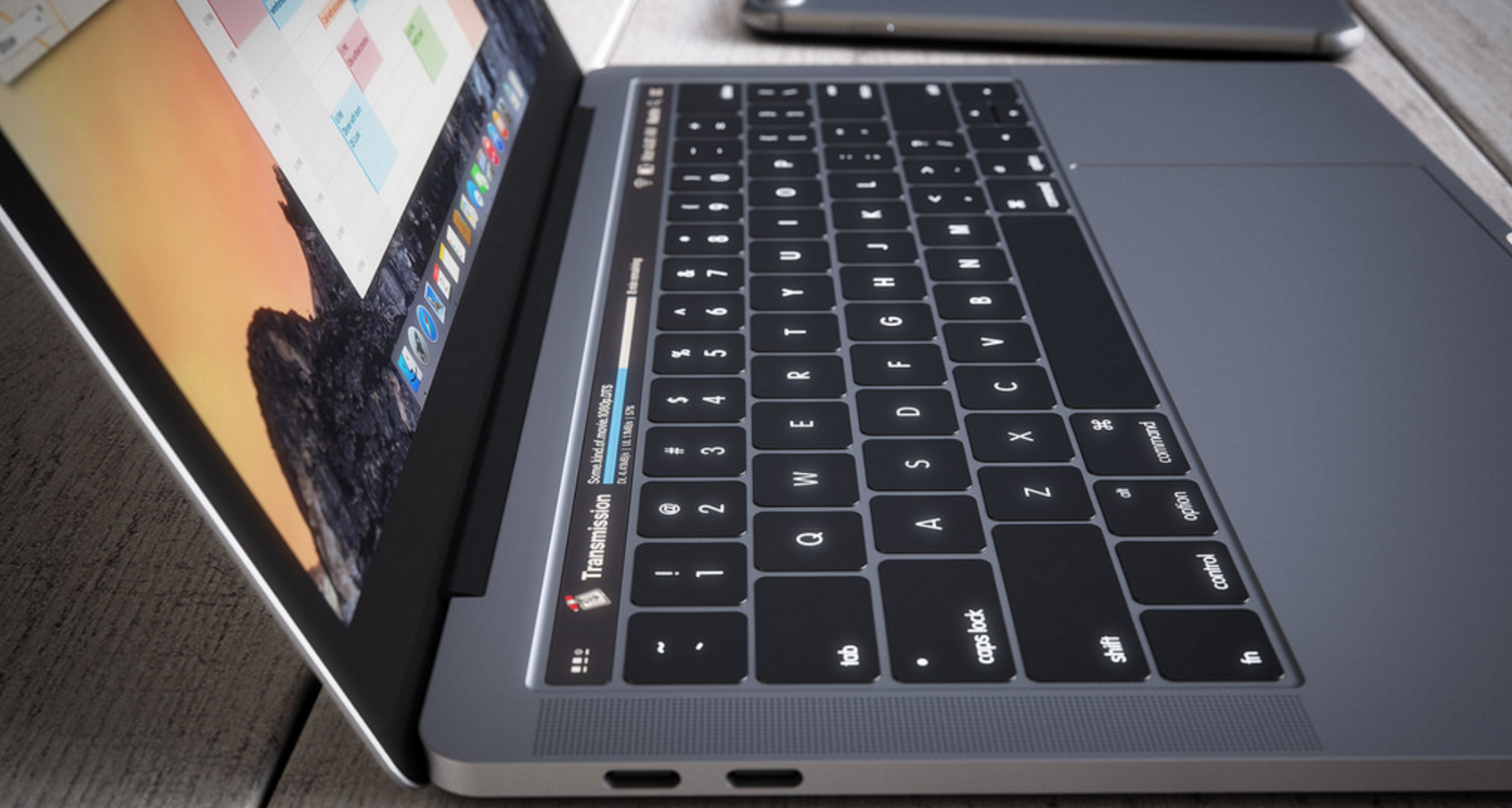 The line of function keys at the top of the MacBook Pro keyboard has been around for quite some time, leaving it to look pretty tired. That's all going to change with the new MacBook Pro. An OLED based bar will offer a strip-like screen, providing users with functions as and when needed. That means it'll adapt automatically to whatever task you're completing, as well as the apps currently open on your laptop.
The thinking is that it'll simplify keyboard shortcuts, saving users from having to Google what each function key does. It should also be great for when multi-tasking, making it just as easy to skip a music track as it will be to edit a document, all through this one new strip.

2. Touch ID comes to the MacBook Pro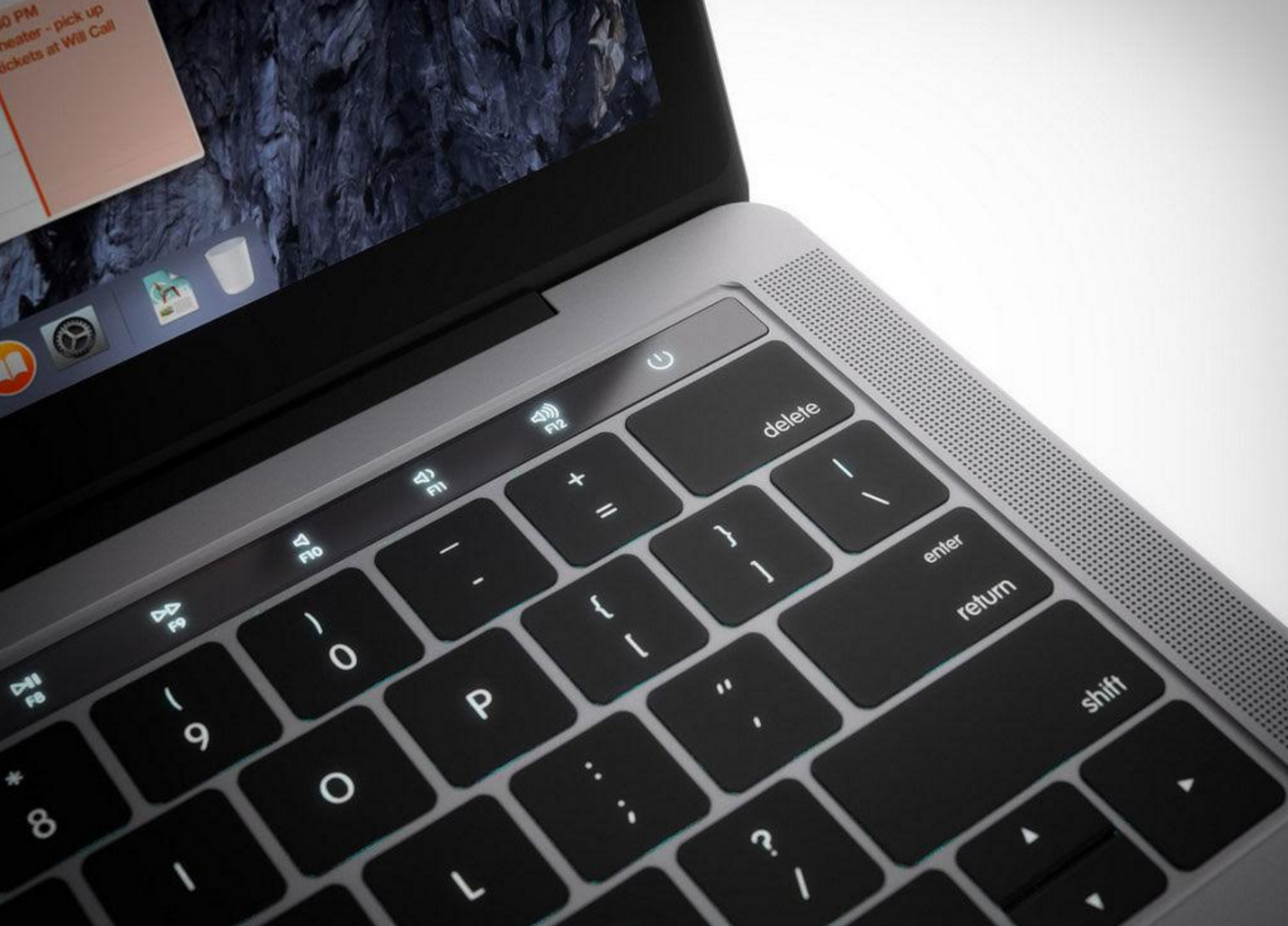 Touch ID technology has been pretty useful for iPhone users in recent times. As a security feature, it means no one else can unlock your phone. As a way to save you entering your password frequently, it's a real timesaver.
Plenty of rumors suggest Touch ID will be included in the MacBook Pro. Some sources suggest it'll be integrated into the power button, or trackpad, while others think it'll be part of the new OLED touch bar. Wherever it's located, it'll be great for users who forget passwords easily.

3. A thinner, original design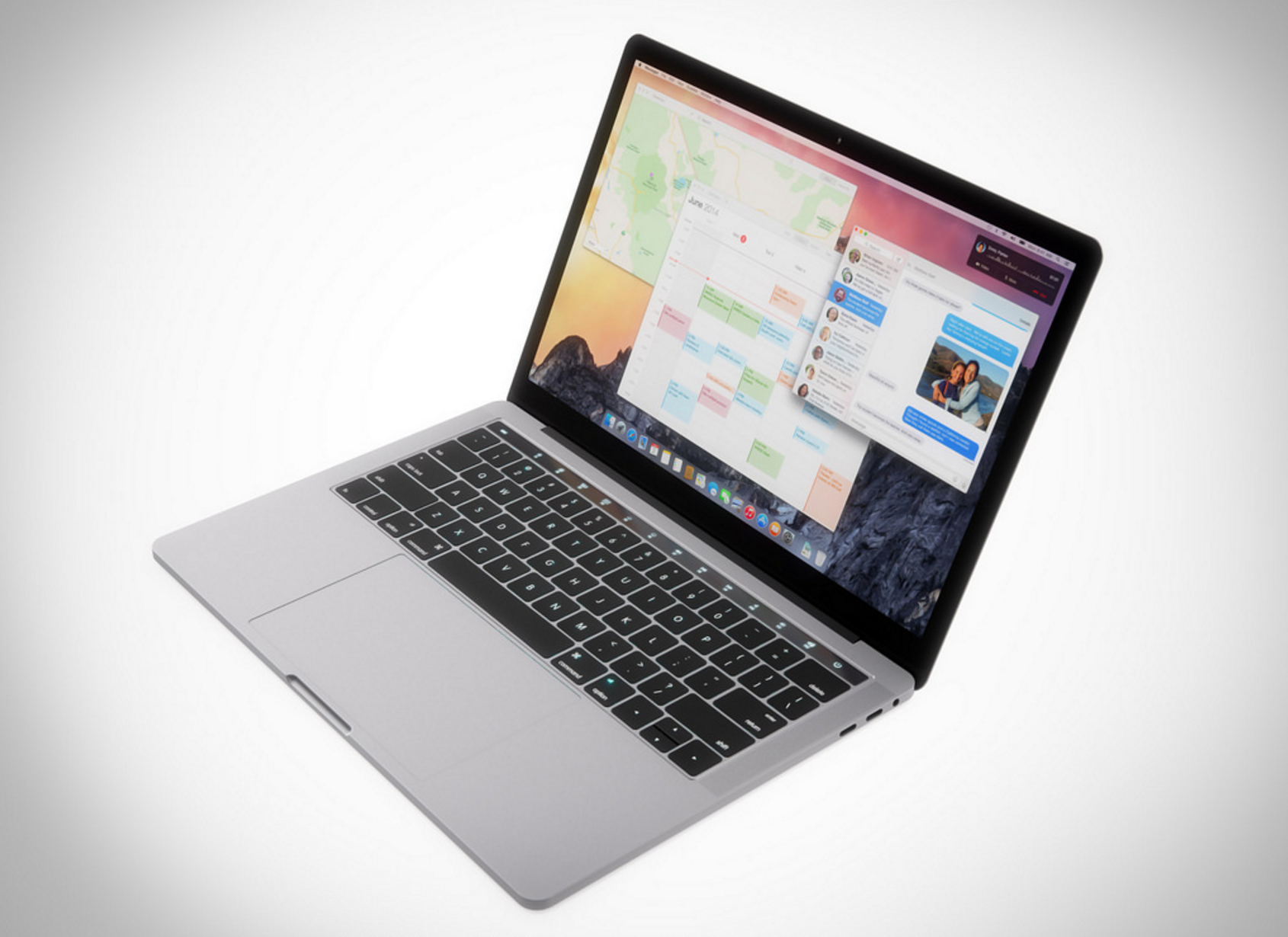 MacBook Pros have looked roughly the same for a number of years. That's set to change with the new MacBook Pro. Rumors suggest that the laptop will be slightly thinner than current models, with a smaller footprint and more shallow curves around the edges.
Unlike the MacBook Air, it won't be tapered—so expect it to look a bit more like the new MacBook. Its pressure-sensitive trackpad is also likely to be slightly wider. It might not be a significant change of style, but it'll be enough to make it light and convenient to carry around.

4. It'll come with USB Type-C ports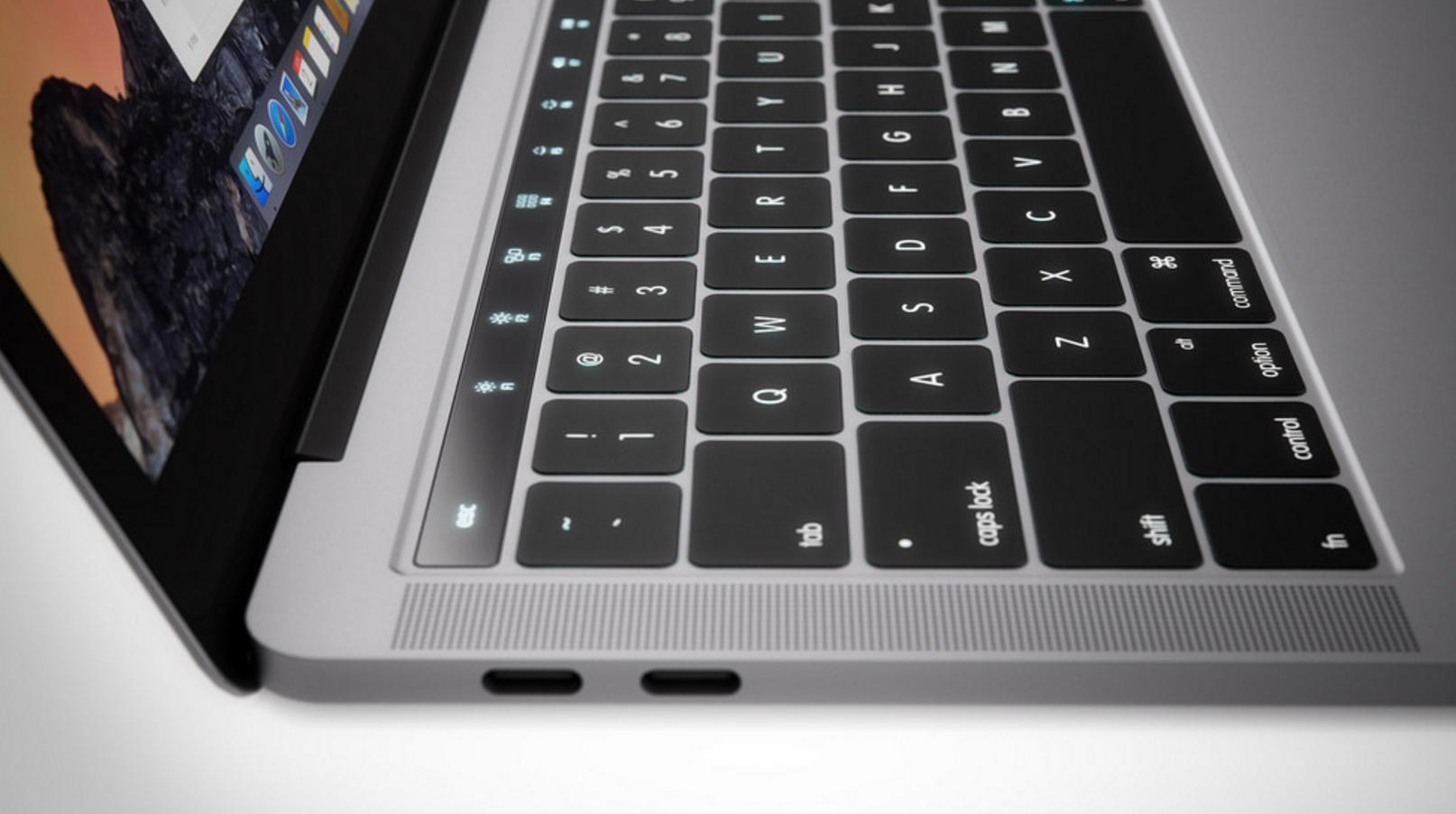 As part of a general 'under the hood' set of improvements, the MacBook Pro looks like it'll come with USB Type-C ports, the same that was first featured on the 12-inch MacBook. That's not the kind of thing you'll boast about to your friends, but it is pretty cool.
USB Type-C ports are a multifunctional type of port meaning it'll charge and power devices, as well as connect things. It can even work via adaptors to output HDMI and VGA content. It's the future for USB technology, basically, and something you'll end up embracing further down the line. Oh, and it also does away with those pesky 'putting the USB cable in the wrong way' problems as, much like Lightning cables, it'll work no matter which way you twist it. Let's just hope they give us more than one this time around.

5. It'll embrace new Intel chips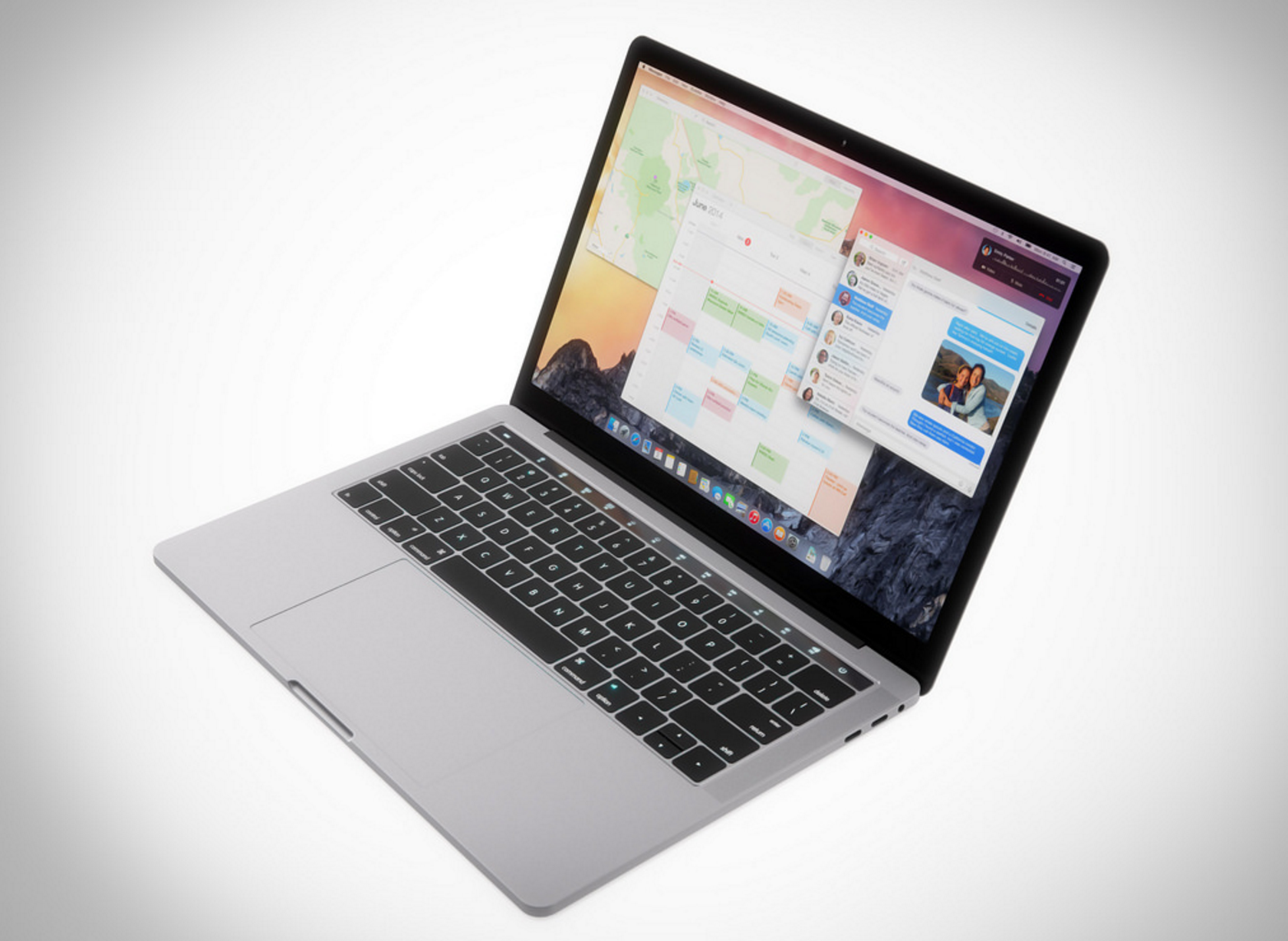 New processing technology has been developed since the last MacBook Pro refresh and there's no doubt that it'll be embraced here.
Skyline is Intel's sixth generation of chips, providing significant performance gains, while also improving battery life. It's almost certain that this is the chipset that Apple will be using in its new laptops.
Rumors also suggest that Apple might be using one of AMD's Polaris graphics chips. It's thinner than its predecessor, as well as more energy efficient, meaning it's ideal for a laptop. Combined with the Intel chips, this could mean a significant battery life boost for this iteration of MacBook Pros.
CommentsWrite a Reply or Comment: