Asus Zenbook 3 vs Apple Macbook vs Dell XPS 13: Battle of the slim notebooks – The Indian Express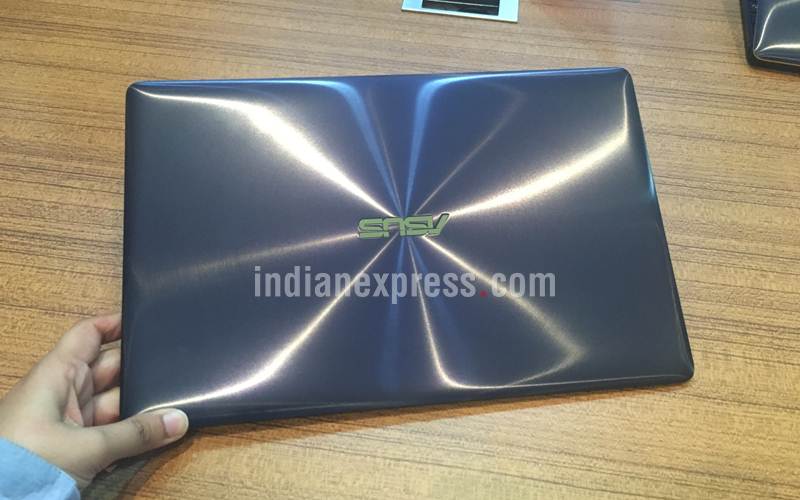 Asus Zenbook 3 is the latest slim and lightweight notebook to launch in Indian market priced at Rs 1,47,990 (Source: Shruti Dhapola)
Asus has officially launched its MacBook competitor, Zenbook 3 in India. The laptop is the latest in the series of Windows 10-powered notebooks that are trying to be as light as MacBook and as powerful as the MacBook Air.
For long, Windows OEMs have been trying to better the MacBook Air's design, and now they are going after Cupertino's lightest notebook: the MacBook. However, Asus Zenbook 3's competition is not just the Apple MacBook, but also the world's thinnest notebook from HP. HP's latest offering Spectre 13 is an engineering marvel in itself, featuring an extremely slim profile of just 10.4mm. Asus Zenbook 3 will also compete against the likes of Dell XPS 13 and Apple's most reliable notebook, MacBook Air.
Asus Zenbook 3: The Zenbook 3 is definitely the best designed notebook yet from Asus. With Zenbook 3, Asus has designed a new compact 3mm laptop hinge, which gives it an overall profile of 11.9mm. The laptop still manages to pack a four-speaker audio system.
Asus Zenbook 3, the size not withstanding, is powered by an Intel Core i7 processor, which offers more processing power than the Core m variant found on Apple's MacBook. The laptop features anodised aluminium unibody design with a golden edge for highlights. Asus Zenbook 3 is also the only laptop in the range to feature an embedded fingerprint scanner.
Here is how the Asus Zenbook 3 stacks up against Apple MacBook, Dell XPS 13 and HP Spectre notebooks
Apple MacBook: In our opinion, Apple MacBook is the result of Apple challenging itself to design a laptop better looking than the MacBook Air. A look at the MacBook will make you believe the company has succeeded in its attempt. While Apple MacBook looks like a stunning piece of engineering (especially in the Rose Gold variant), it is more of a compromise on the performance front.
While Apple's Macbook Air is slim and adequately powerful, the MacBook is only slim and has to do with a low power Core m CPU. The laptop comes with a full-size keyboard which offers really shallow travel, something typists won't like or recommend.
Apple MacBook looks like a stunning piece of engineering especially in the Rose Gold variant (Source: Apple)
On the flipside, the 12-inch Retina display offers very crisp and vibrant colours. The extremely portable nature of the device will force anyone to consume more video content on the move.
Dell XPS 13: The Dell XPS 13 is often referred to as MacBook Air running Windows OS. Dell XPS 13 with its black metal design, and edge-to-edge display is a seriously well designed notebook. Dell XPS 13 may not be as slim as the Zenbook 3 or MacBook or Spectre, but it makes up for that with superior performance, premium materials, top of the line specifications, and Dell's excellent protection plans.
Dell XPS 13's USP is its Full HD Infinity Edge display ,which makes it possible to pack a big display into a smaller profile. The laptop can also be configured with a QHD+ panel with a resolution of 3200 x 1800 pixels. Like other Dell notebooks, the XPS 13 also comes with multiple configuration options, and buyers can customise it to a great deal. Dell XPS 13 skips on Windows 10 feature like Hello facial recognition, but it offers full size backlit keyboard, precision touchpad with glass buttons, and two USB 3.0 ports.
Dell XPS 13 weighs around 1.28 Kg and supports latest wireless standards. Dell promises up to 18 hours of battery life, but users can expect at least 10 hours output.
HP Spectre: With Spectre, HP has out designed every other notebook manufacturer. HP Spectre is the slimmest laptop yet with a depth of just 10.4mm. For record, all other competing devices hit the scale at around 12mm. HP has also managed to select premium materials like carbon fiber mixed with aluminium to make the laptop sturdy.
HP, like Asus and Dell, uses Intel's sixth-gen Core i processors, which means uncompromising performance in an extremely slim form factor. HP is advertising Spectre as a luxury laptop and it obviously comes with a luxurious starting price of Rs 1,04,990.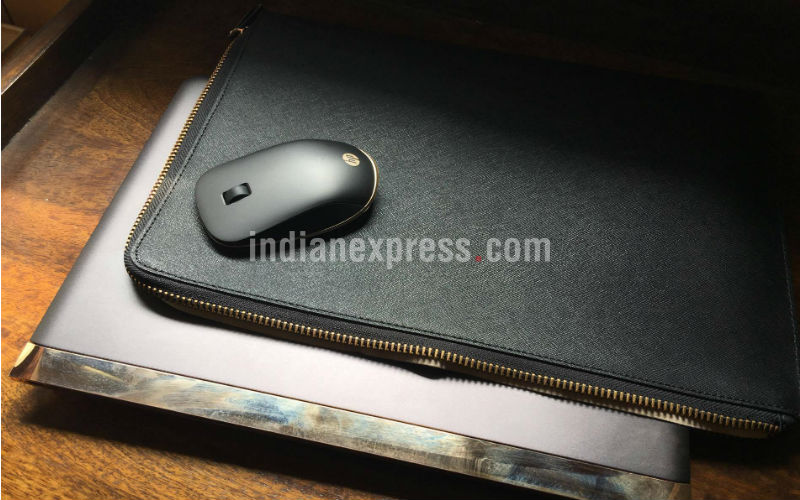 The keyboard is a pleasure to work on. It has the perfect amount of travel and is well spaced out (Source: Nandagopal Rajan)
In our review, we appreciated the display and keyboard of the notebook. The device looks awe inspiring and delivers both on performance and battery life. However, we didn't like the Bang & Olufsen speaker setup, which was a bit underwhelming. We consider HP Spectre as one of the best bet among premium Windows 10 notebook. Read our full review here.
CommentsWrite a Reply or Comment: