Apple MacBook Pro will feature OLED touch bar panel, reveal leaked photos – The Indian Express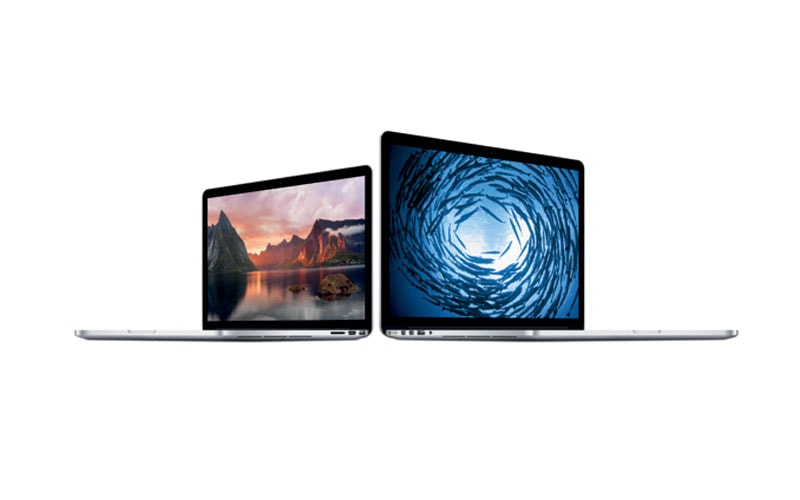 Apple MacBook Pro 2016 series will feature an OLED touch bar panel on top of the keyboard. (Representative image of 2015 Apple MacBook Pro series)
Apple is expected to update the MacBook Pro line this year, and according to rumours, the 2016 MacBook Pro series will come with an OLED touch bar panel on top. Now pictures of the same have leaked online.
According to CultOfMac, which has put out pictures showing the OLED Touch Bar, they got these from one of Apple's manufacturing partners in China. The report says the 2016 MacBook Pro series will come with four USB-C type connectors.
The pictures show the OLED touchpad panel will be placed above the keyboard, and will replace the function keys, thus letting users customise their own shortcuts or add some shortcuts for specific apps.
Previously MacRumors had reported Apple was working on a revamped version of the MacBook Pro, with a thinner form factor, and Touch ID fingerprint scanner to be included in it. MacRumors' report was based on a note by well-known Apple analyst from KGI Securities Ming-Chi Kuo.
His note says, "This is particularly true of the two new MacBook Pro models, to be introduced in 4Q16, as they will have a thinner and lighter form factor, Touch ID, use OLED display touch bar (to replace physical function keys, located above the keyboard) and adopt USB- C / Thunderbolt 3."
He also said the new MacBook Pro notebooks will come with "butterfly mechanism keyboard," which was introduced in the 12-inch MacBook. Additionally the new MacBook Pro series will come with the latest Intel Skylake chipset, and updated graphics performance with AMD's new 400-series Polaris GPU.
Where the release dates go, there's been some flip-flop on when Apple will launch the new MacBooks. According to 9to5Mac, reports on DigiTimes claim the new MacBooks will not be available until the second half of this year, after stating that they would launch at WWDC.
We'll have to wait and see when the new MacBooks launch and what they offer in terms of features.
CommentsWrite a Reply or Comment: