I will be a returning student next year, and I want to purchase a new laptop. After doing some research, I determined the best and most economical buy was the Asus ZenBook UX305. I have an HP Sleekbook 15, which I got in 2013. Is there a significant difference between the two – enough to make it worth upgrading? Lee
Before buying a laptop for university or college, try to find out if you will need to run any specialised software. If so, this can make a big difference to the choice. If it's just general purpose software such as Microsoft Office – which most UK and US universities now provide free – then a general purpose laptop should be fine. As you're a returning student, I assume you have this aspect covered.
If I had to describe a "standard" student laptop, it would be something like the HP Pavilion 15 or the Dell Inspiron 15 5000. These are good performers, reasonably well made, and reasonably priced. They won't turn any heads, but they are decent all-rounders from top tier suppliers.
The HP Sleekbook 15 varied the formula by being relatively thin and light for a laptop with a 15.6in screen, partly by dropping the usual DVD drive. It was taking design cues from Ultrabooks, but unfortunately, it didn't always deliver. Cheaper versions of the Sleekbook 15 had slow AMD processors, limited battery life (four hours is poor by Ultrabook standards), and below-average keyboards. Most models did not have touchscreens, and I think all of them had traditional hard drives rather than SSDs (solid-state drives).
None of this is to imply that the HP Sleekbook 15 wasn't good enough to do the job, because it was. It could run Microsoft Office, play music and videos, edit photos, and so on. Stand it on a pile of books to raise the screen, plug in a good USB keyboard, and it should easily last you another two or three years. Which does prompt the question: why do you want to replace it?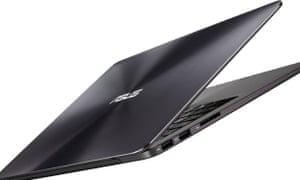 The Asus ZenBook UX305 is a significant improvement on your Sleekbook 15 in almost every way. It's smaller and lighter, as you'd expect from a laptop with a 13.3in rather than a 15.6in screen. However, it offers a full HD resolution screen of 1920 x 1080 pixels where the Sleekbook only offers 1366 x 768. It is better made, having a brushed aluminium case instead of glossy plastic. It will also be much more responsive, because it has a 128GB or 256GB SSD instead of a hard drive.
PocketLint called the ZenBook UX305 "King of the mid-range", presumably because of its low price. It's hard to beat at £599.95 or $699.
Significant differences
The main difference is that the ZenBook UX305 is much more portable than the HP Sleekbook 15. People who buy laptops with 15.6in screens are usually going to leave them at home, plugged into the mains. People who buy 11.6in or 13.3in Ultrabooks usually want to carry them around and use them in lectures or at local coffee shops. If that's your plan, then the ZenBook UX305 will be a significant improvement.
If you mainly want a faster machine, the UX305 will probably fit the bill, but it's not really built for speed.
Unfortunately, you don't say which Sleekbook 15 you own. If you have a version with an AMD A4 or A6 chip, then the UX305 should be a lot faster at processing and displaying things, and dramatically more responsive. However, if you have a top model with Intel's excellent Core i5-3317U and Nvidia GeForce GT 630M graphics, then it won't be.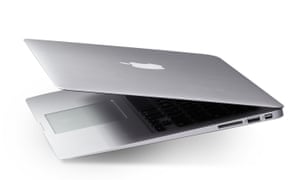 Like many new ultraportables – including Apple's £1,049, 12in MacBook – the ZenBook UX305 uses an Intel Core-M processor to minimise heat generation and extend battery life. The Core-M has a TDP of about 4.5Watts, which is cool enough to run without a fan, which means a thinner laptop. However, this involves some loss of performance, and the chip will be throttled if it starts to overheat.
The aforementioned Core i5-3317U, which runs at 17W, is slightly faster than the Core M-5Y10 in the ZenBook, though not enough to notice. If your Sleekbook has, say, an AMD A8-4555M, then the Core M-5Y10 should be slightly faster. But if you want a significant increase in speed, the Core-M is not the best choice. You should look for something like a Core i5-5300U, or even a Core i7, though I don't think those are worth the extra cost.
You can compare different processors for speed using Notebookcheck's tabular Comparison of Mobile Processors (CPU Benchmarks).
Student alternatives
Most students probably want something cheaper than a ZenBook UX305 or UX305FA, and there are plenty of options. I did a round-up last month in Can you help me choose a cheap laptop?
That included a few suggested purchases, to which I'd add the Asus X205TA (mentioned in a comment) for £159.99 and the Lenovo S21e at £179.99. Neither of those has a touchscreen, but I'm assuming an immediate (free) upgrade to Windows 10.
The S21e's main attractions are its Lenovo's AccuType keyboard, which I prefer to the Asus keyboard, and that you can get it with Intel's 2.16GHz N3540 processor, which is faster than the N28xx series. The S21e's main drawback is that it's on the larger side for an 11.6in laptop, and the screen has a big bezel. (Argos also has the older, slower Lenovo S20-30 for £159.99, but this one has a 320GB hard drive.)
However, my current "best cheap pick" is the HP Pavilion x2 at £219, though it's not such good value at the in-store price, £249.99. This is a convertible so you get a tablet with a dedicated keyboard dock. It feels solid and well made for the price, it has a good quality screen, and the keyboard is above average. It's a much classier bit of kit than the HP Stream 11.
You can treat PCs like these just like tablets: hit the switch and they turn on and off in a couple of seconds. They don't have much storage – typically 32GB of Flash, with an SD slot to add more – but you can save things directly to Microsoft's OneDrive cloud, and your student Office 365 account provides a free terabyte.
They're great for carrying around for word processing etc, social networking, video etc, but not for things like video editing or processing large spreadsheets. For more serious use, I'd prefer to go for 4GB or even 8GB, rather than 2GB of memory.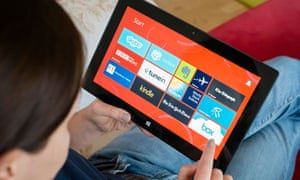 If money is no object, then the Microsoft Surface Pro 3 (£639 to £1,349) is almost ideal as a student device. It's very light, fast, tough, and works as both a tablet and a full-spec laptop. It comes with a pen so you can take handwritten notes or annotate existing documents. The main drawback is the accessory keyboard, which is very expensive and not the best for extended typing sessions. (I'm fussy.) However, it works with ordinary Bluetooth keyboards, and at your home base, you can plug in any USB keyboard.
The Dell XPS 13 (2015) – which I reviewed here – and the HP Spectre x360 13-4000na are also worth a look, and there are MacBooks for those who prefer them.
Have you got another question for Jack? Email it to Ask.Jack@theguardian.com