Acer Launches New Windows 10 Laptops in India – NDTV
Acer, after introducing its Cloudbook laptops earlier this week, on Thursday launched three new laptop devices – Acer Aspire E5-573, Aspire V Nitro, and Aspire R13 notebook running Windows 10.
The new Acer Aspire E5-573 powered by Redmond-based tech firm's latest operating system, would be available in two display size variants – 14-inch and 15.6-inch. The devices are said to sport a textile-pattern on the A-cover and D-cover made by a process using 3D scanning of fabric samples. The laptop runs on fifth generation Intel Core processor, clubbed with Nvidia GeForce 920M GPU, which comes with its own dedicated DDR3 VRAM. The device can support up to 16GB RAM and up to 1TB of hard disk storage.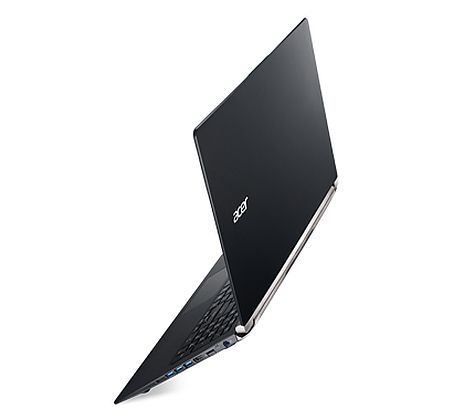 The laptop is Skype certified and sports the company's home-made TrueHarmony audio tech, which has now been optimised for use with the Windows 10's virtual voice-based assistant, Cortana. Also included is BlueLightShield feature that reduces the amount of blue light thrown by the display, resulting in lessening of eye strain. Furthermore, the new Aspire E5-573 houses Acer's Precision Touchpad Technology, Accidental Contact Mitigation technology and more for better typing and finger input experience. The laptop with Windows 10 would be available starting Rs. 26,499.
Acer also announced the new Aspire V Nitro-Black Edition (seen above) gaming laptop with Windows 10. The laptop, like its older Windows 8.1 version, comes with 15-inch 4K resolution IPS display and a slim design profile. The device also features patterned covers made by NIL (Nano Imprint Lithography) technology. The base model runs on fifth generation Intel Core i5 processor along with either a 2GB or 4GB Nvidia GeForce GTX960M GPU. The laptop will be available in 8GB and 12GB RAM versions, and feature a 1TB HDD. Also equipped are Acer DustDefender tech and Dolby Digital Plus Home Theatre with four speakers. While the complete list of specification are not yet clear, the laptop innards are likely to match with its Windows 8.1 version listed on the company website. The gaming laptop with Windows 10 starts at Rs. 1,10,000.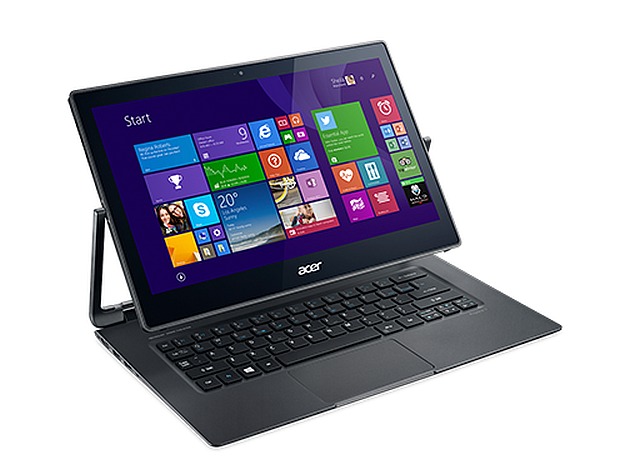 Lastly, the firm launched its Acer Aspire R 13 laptop with Windows 10, the screen of which can be turned up to 180 degrees, so that it can be used in six different modes – Notebook Mode, Ezel Mode, Stand Mode, Pad Mode, Tent Mode, and Display Mode. The laptop features a 13.3-inch display, is less than 1-inch thin, and weighs around 1.5 kgs. The Aspire R 13 with Windows 10 will be available starting Rs. 89,999, with a fifth generation Intel Core i5 SoC, 8GB of RAM, and up to a 512GB SSD.
CommentsWrite a Reply or Comment: