Tashfeen Malik reportedly tried to contact extremist groups, but was ignored – Fox News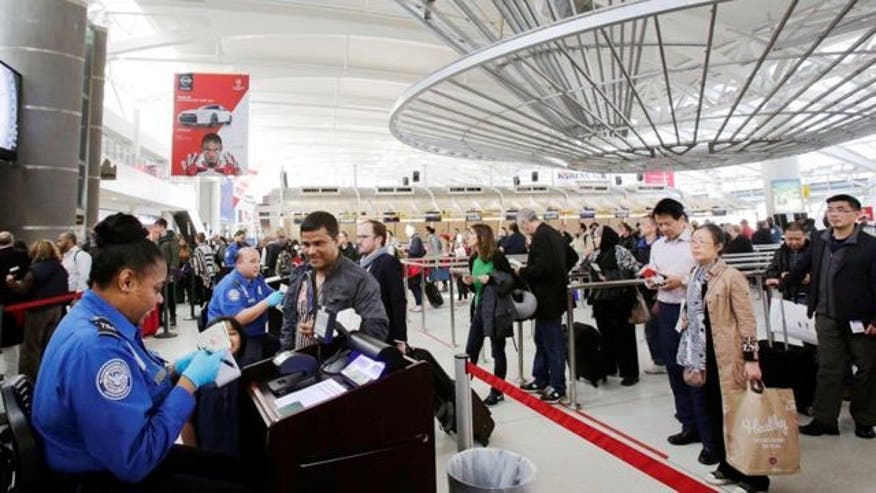 One of the gunmen who opened fire at a Southern California office building last week reportedly tried to contact multiple Islamic extremist groups in the months before the attack, but was ignored.
One of the groups Tashfeen Malik likely contacted was the Syria-based, Al Qaeda-affiliated Nusra Front, government sources told Reuters Thursday. One unnamed source told Reuters that it was likely whoever she was contacting didn't respond out of fear of being caught in a law enforcement "sting" operation.
However, it's uncertain how Malik tried to reach out to the terrorists.
The Los Angeles Times, citing an anonymous federal law enforcement official, reported last week that Syed Farook was in contact with members of the Nusra Front and the Somali extremist group Al-Shabaab. The official told the Times there was "some type" of contact between Farook and the terror groups, but it was unclear what kind of contact the parties had.
Fox News confirmed last week that Malik had pledged her allegiance to ISIS hours before the attack. The developments confirmed the overwhelming suspicions that Malik, at least, was driven by radical Islam.
Malik posted a statement of support for allegiance to ISIS leader and self-proclaimed "caliph" Abu Bakr al-Baghdadi on Facebook. The post was confirmed by an representative of the social networking website.
Farook allegedly was plotting an attack on an unknown location in 2012 but scuttled the plan after the terror-related arrests of three men in California and a terror ringleader in Afghanistan that November. Citing two U.S. law enforcement officials, CNN reported Thursday that Farook was part of the social circle of one of the men, Sohiel Kabir.
David Bowdich, the FBI special agent in charge of the bureau's Los Angeles field office, confirmed that federal agents were investigating whether any of the men apprehended in 2012 had ties to Farook. Kabir was convicted last September of conspiring to support terrorists and kill Americans overseas. He was sentenced to 25 years in prison this past February.
Farook and Malik's names likely arose during an earlier FBI investigation but didn't raise any red flags, according to Reuters, citing a source. It wasn't immediately clear if that earlier investigation was related to the November 2012 arrests.
"You have to say it was an intelligence failure," Rep. Matt Salmon, R-Ariz., said Thursday following a closed-door House briefing on the shooting. "You have to. Because it was."
Also Thursday, a federal official told the Los Angeles Times that investigators believed that Farook asked his friend and neighbor, Enrique Marquez, to buy two AR-15 rifles used in the Dec. 2 attacks because he was worried that he "wouldn't pass a background check" if he tried to buy them himself. Marquez is currently being interviewed by investigators about Farook, Malik and their acquaintances.
The FBI has begun skimming a small lake in a San Bernardino park because leads indicated that Farook and Malik had been in the area.
Bowdich said Thursday the search of Seccombe Lake Park could take days. He declined to disclose what the bureau is looking for or shed light on any new information about the investigation. The lake is three miles north of the scene of last week's shooting.
Sources told the Los Angeles Times divers were searching for electronic items including a hard drive that the couple was looking to destroy before committing the mass murder. The Times also reported that federal investigators have concluded, based on digital evidence left by the couple, that Farook and Malik were in the final stages of planning a larger terror attack, possibly against a local school or college.
The Associated Press contributed to this report.
CommentsWrite a Reply or Comment: