Tashfeen Malik reportedly passed background checks despite questionable social … – Fox News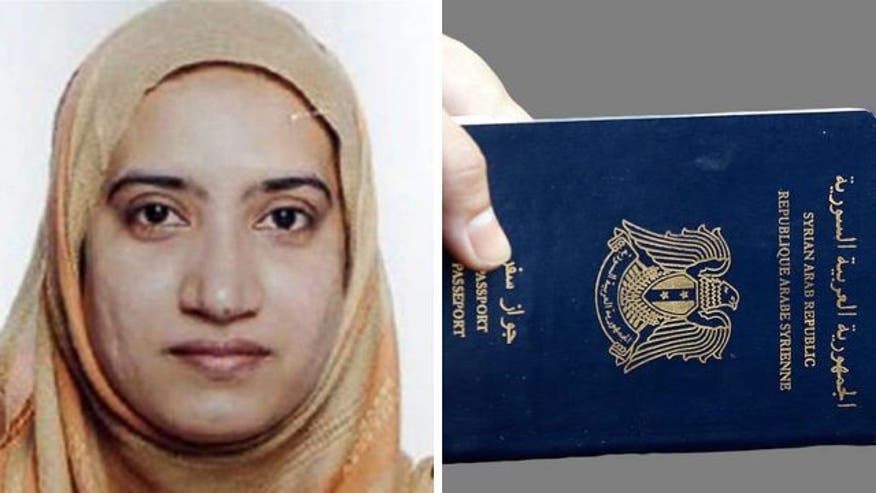 Tashfeen Malik, who along with her husband killed 14 people in Southern California, reportedly passed three background checks by American officials before she moved from Pakistan to the United States and none of them found her social media posts about jihad.
The New York Times reports U.S. law enforcement officials discovered old and previously unreported postings as they investigated Malik and her husband Syed Rizwan Farook. Immigration officials don't usually check social media posts as part of their background checks, according to the newspaper.
Malik's path to the U.S. immediately highlighted the U.S. government's immigration vetting practices after she was identified as one of the attackers in San Bernardino, Calif. The Obama administration is reviewing the program, Homeland Security Secretary Jeh Johnson said Monday. He didn't specify what changes were going to be made.
Johnson said it was too soon to tell if the government missed signs that Malik may have been radicalized before she was approved for her visa.
"That assumes, and this investigation is still under way, that there were flags that were raised or should have been raised in the process of her admission to the United States, and I am not prepared to say that and I'm not prepared to make that declaration," Johnson said.
The K-1 visa program is among the smallest visa categories managed by the government. Of more than 9.9 million visas issued in fiscal 2014, just 35,925 — roughly 0.3 percent — were fiance visas, according to State Department figures.
Much of the focus is on rooting out marriage fraud. A couple must prove they have physically seen each other within the past two years, unless meeting in person would violate "strict and long-established customs" or cause an "extreme hardship."
The applicants are subject to a vetting process that includes at least one in-person interview, fingerprints, checks against U.S. terrorist watch lists and reviews family members, travel history and places where a person has lived and worked. Social media include is rarely included.
Foreigners applying from countries recognized as home to Islamic extremists, such as Pakistan, undergo additional scrutiny before the State Department and Homeland Security Department approve permission for a visa. Malik had been living in Pakistan and visiting family in Saudi Arabia before she passed the background check and entered the U.S. in July 2014 with Farook, a U.S. citizen whose family was originally from Pakistan.
In the social media era, it seems impossible that something like a supportive tweet or post would go unnoticed during the vetting process. However, The New York Times reports the screenings are trade-offs as the try to lessen the threat of terrorism while keeping the border open for business and travel.
"We run people against watch lists and that's how we decided if they get extra screening," C. Stewart Verdery Jr., a senior Homeland Security official during George W. Bush's administration, told The Times. "In cases where those lists don't hit, there's nothing that distinguishes them from people we would love to welcome to this country."
Malik was vetted by three separate American agencies before entering the country. First, Homeland Security checked her name against law enforcement and national security databases. Then, her application went through to the State Department, which reviewed her fingerprints against other databases and finally, she applied for a green card and was thoroughly reviewed once more.
When asked whether the refugee vetting process for Middle Eastern refugees included terror ties, lawmakers received three different Wednesday.
Lawmakers at three separate hearings, including at which FBI Director James Comey testified, demanded to know how she gained admittance, especially given discrepancies in her application.
"Was she actually given an interview in the K-1 process, do we know that?" Sen. David Purdue, R-Ga., asked the FBI boss during a hearing before the Senate Judiciary Committee oversight hearing.
Comey replied that "the process requires" an interview, but that he didn't know if one occurred.
An interview and a cursory check of Malik's application might have revealed that she used a phony address and had attended an Islamist school in Pakistan which critics say forges an anti-Western view in students.
On the same day, Leon Rodriguez, director of U.S. Citizenship and Immigration Services, told lawmakers in the Lower House no interview was required.
"We only interview people in the K1 visa program in cases where there is some issue that needs to be explored as part of the case," Rodriguez said in response to a question from Rep. Trey Gowdy, R-S.C., who chairs the House subcommittee on Immigration and Border Security. "That could be derogatory information about the individual.  It could be factual questions not necessarily derogatory about the application. That is the existing practice as we speak."
Finally, a State Department official told yet another panel the screening process that allowed Malik into the U.S., where she paired with Farook to commit a massacre went smoothly and by the book.
"All applicable security checks were done for that individual, Ms. Malik," said Edward Ramotowski, the department's deputy assistant for visa services told another Senate panel. "That includes an immigrant visa interview, it includes facial recognition screening, it includes interagency counterterrorism screening, it included a review by the visa security unit of immigration and customs enforcement, which as a detachment in Islamabad in our embassy there and it included the full biometric fingerprint checks and in all cases, the results of those checks were clear.  There were no indications of any ill intent by that individual at the time the visa was issued. "
Still, a debate continues at United States Citizenship and Immigration services agency over whether officials conducting interviews should be allowed to use social media information for interviews where they determine whether foreigners pose a security risk, according to The Times.
Search teams in San Bernardino are still trying to trace the digital footprints of Malik and Farook. 
Divers scouring a lake in a San Bernardino park were searching for a hard drive that may have been thrown into the lake by the couple on the same day as the attack. Authorities wrapped up their search Saturday, recovering several objects but not revealing what they were.
The Associated Press contributed to this report.
CommentsWrite a Reply or Comment: