Sources: Man taken into custody in Phoenix allegedly boasted to friends of … – Fox News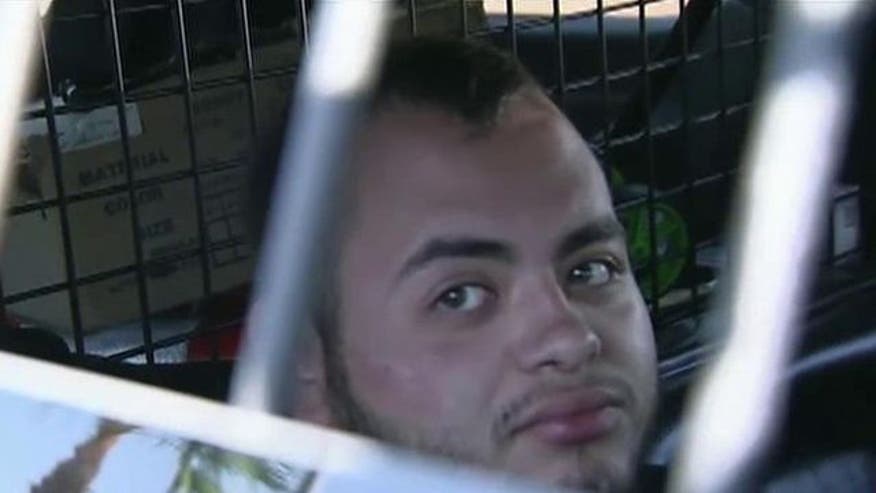 The man taken into custody in Phoenix Friday allegedly boasted to friends of his involvement in a rash of freeway shootings over the last 12 days, a police source said, adding the unidentified man is also wanted in connection with other crimes.
Bart Graves, a spokesman for the Arizona Department of Public Safety, would not confirm the information, saying only the individual is a "person of interest" who will be "questioned all day."
Graves said the highway patrol did not arrest the man, but are simply "detaining" him.
Sources also say police are attempting to place the man and his white Chevrolet Tahoe at the scene of previous shooting incidents using cell phone data from nearby towers, license plate readers and video taken from the 19 Department of Transportation cameras lining a 10-mile stretch of Interstate 10 through Central and West Phoenix.
The man and his mother were detained Friday morning in Phoenix outside a convenience store about four miles north of Interstate 10, where a majority of the 11 confirmed shootings took place.
Multiple undercover units and marked patrol cars boxed in the man's SUV and wrestled him to the ground as he exited the store. Minutes later he spoke to Fox affiliate KSAZ through the back window of a patrol car.
"I had just gotten cigarettes…when I got in the truck they rammed me, threw me on the ground and my mom, they haven't told us nothing," the man said. "They haven't told us nothing. I kept asking, they said, 'I can't tell you anything.' I have a messed-up back, I had three back surgeries.
They laid me on the ground and my face is still swollen, busted lip."
Sources say police will attempt to develop enough information to obtain a search warrant for his home and car. Any weapons located could help match ballistics evidence gathered from vehicles hit by gunfire.
For now, DPS have released little information, refusing to say if the person of interest was stopped because of a tip, a description of his vehicle, or an overt action on his part that drew police attention.
In the last 12 days, police confirm 11 vehicles have been hit, eight by bullets and three by projectiles, likely from a bb or pellet gun.
Department of Public Safety Director Frank Milstead has called the incidents "domestic terrorism crimes."
"Anytime that you have multiple shootings against American citizens on a highway, that's terrorism," Milstead said. "They're trying to frighten or kill somebody." He did not elaborate.
William La Jeunesse joined FOX News Channel (FNC) in March 1998 and currently serves as a Los Angeles-based national correspondent.
CommentsWrite a Reply or Comment: