Pentagon says ISIS-linked suspect in Benghazi attack killed in airstrike – Fox News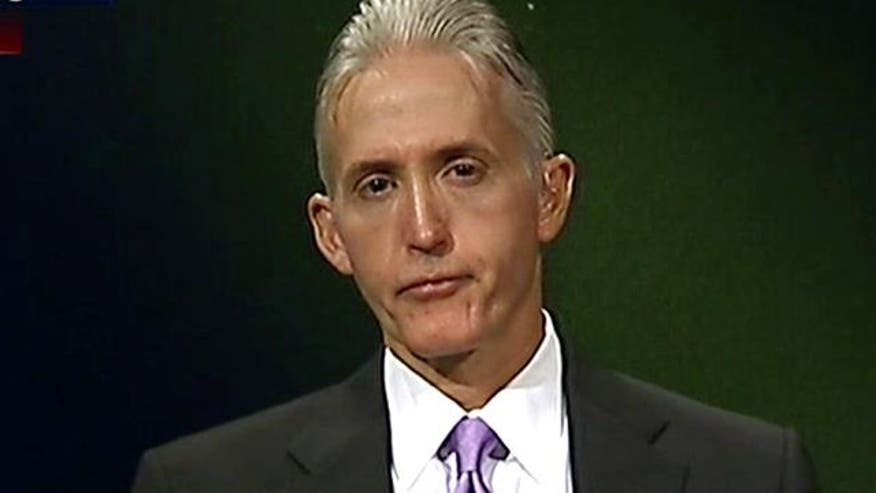 The Pentagon said Monday that a suspect in the deadly 2012 Benghazi attack with ties to the Islamic State terror group (ISIS) had been killed by a U.S. airstrike in Iraq. 
Defense Department spokesman Col. Steve Warren said Ali Ani al-Harzi, a Tunisian national, was killed in Mosul, which was overrun by ISIS last year. 
Al-Harzi "operated closely with multiple ISIL-associated extremists throughout North Africa and the Middle East," Warren said in a statement, using another acronym for the militant group. "His death degrades ISIL's ability to integrate North African jihadists into the Syrian and Iraqi fight and removes a jihadist with long ties to international terrorism."
Al-Harzi was a leading suspect in the Sept. 11, 2012 Benghazi attack, and was quietly added to the State Department's global terrorist list this past April, when his affiliation with ISIS was also confirmed. He had previously been a member of Ansar al-Sharia in Tunisia (AAS-T), an extremist group with ties to Al Qaeda, since 2011. He was a high-profile member known for recruiting volunteers, facilitating the travel of AAS-T fighters to Syria, and for smuggling weapons and explosives into Tunisia.
Rep. Adam Schiff, D-Calif., ranking member of the House Intelligence Committee, said al-Harzi "was responsible for planning hundreds of suicide attacks across the world and was one of the first foreign fighters" to join ISIS. Schiff said al-Harzi "was also responsible for recruiting foreign fighters and sending them to the fight in Syria."
Four Americans were killed in the attack on the U.S. Consulate in Benghazi, including Ambassador to Libya Chris Stevens. Another suspect, Abu Khatallah, was arrested last year and is awaiting trial in a U.S. federal court.
Al-Harzi was detained by Turkish authorities in October 2012 after he was linked to the Benghazi consulate attack through social media postings. He then was transferred to Tunisian custody, where FBI access was blocked until Sen. Lindsey Graham, R-S.C., intervened.
Fox News reported in January 2013 that FBI agents had interrogated al-Harzi for two hours the previous month, but did not have enough evidence to determine whether he was involved in the attack. On Jan 7, 2013, al-Harzi was released by a Tunisian court, which cited a lack of evidence. An investigative source familiar with the case told Fox News that the Tunisians did not give the FBI advance notice that al-Harzi would be released. 
Fox News' Catherine Herridge and the Associated Press contributed to this report.
CommentsWrite a Reply or Comment: