Oregon Pastor Tells of 'My Family's Hero' in College Shooting – ABC News
A Roseberg, Oregon, pastor whose daughter survived the Umpqua Community College shooting today gave an impassioned sermon, describing the horror unleashed in the school classroom.
"I want to tell of my family's hero," Pastor Randy Scroggins said to begin his sermon today at a packed New Beginnings Church of God, telling the story of how his daughter, Lacey, 18, escaped being killed and the young man who likely saved her life.
Scroggins appeared to be on the verge of tears as he recounted what his daughter — who was sitting in the front row of the church with her mother — told him about the events of Thursday morning, when 26-year-old Chris Harper-Mercer, brandishing a gun, told everyone to get down.
At first Lacey thought it was part of a writing exercise for class, but then she realized it was all too real, Scroggins said.
She heard Mercer questioning her classmates one by one before he shot them, asking at least two, "What religion are you? Are you a Christian?"
Lacey told her father that the shooter then asked one man to come to the front. He gave the student a backpack with a thumb drive in it.
"You're the lucky one. You're not going to die today," he said.
After Lacey heard a shot so close to her head her ears were ringing, she realized the boy next to her, Treven Anspach, had been shot and he was bleeding, Scroggins said. That's when Anspach started rolling toward her.
"I felt Treven's body as it moved over mine," Lacey told her father.
"The blood of that boy that covered my daughter saved her life," Scroggins said.
With Anspach lying on top of her, Lacey didn't move when Mercer told her to get up. He asked a woman nearby if Lacey was alive, and when the woman replied that she didn't know, he walked over Lacey and shot another student, Scroggins said.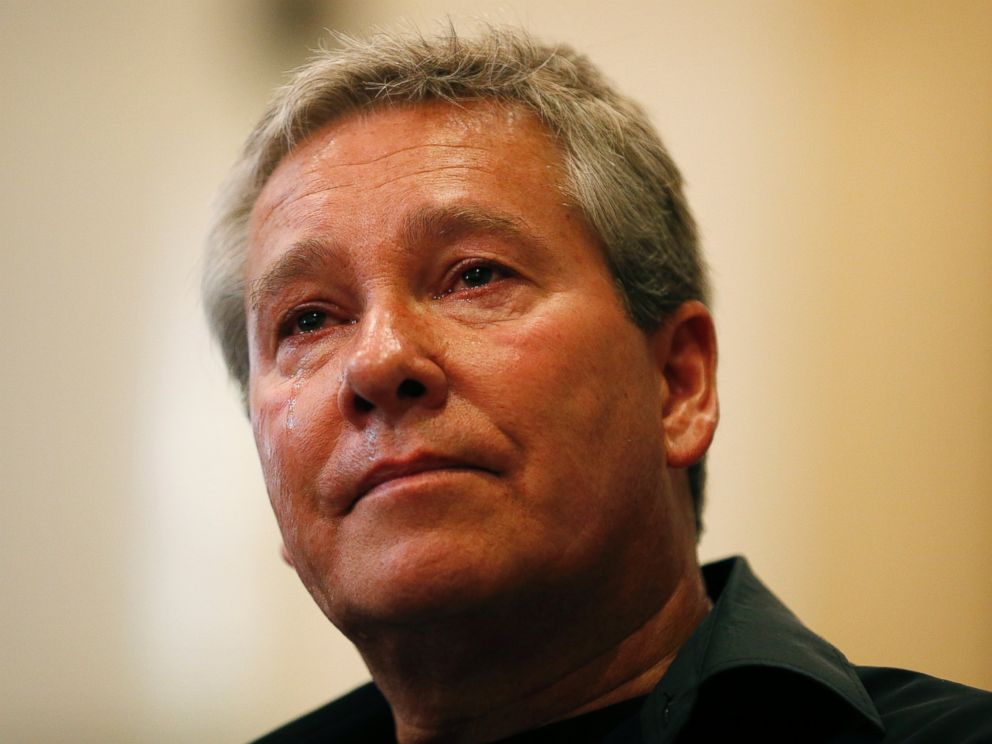 Mercer had killed nine people before police arrived and engaged him in a gunfight. The Medical Examiner's report said he took his own life and Douglas County Sheriff John Hanlin told ABC News he believes the police could have shot him and then he killed himself.
"Someone asked me, 'Can you forgive the shooter?'" Scroggins told his congregation. "I don't focus on the man. I focus on the evil that was in the man."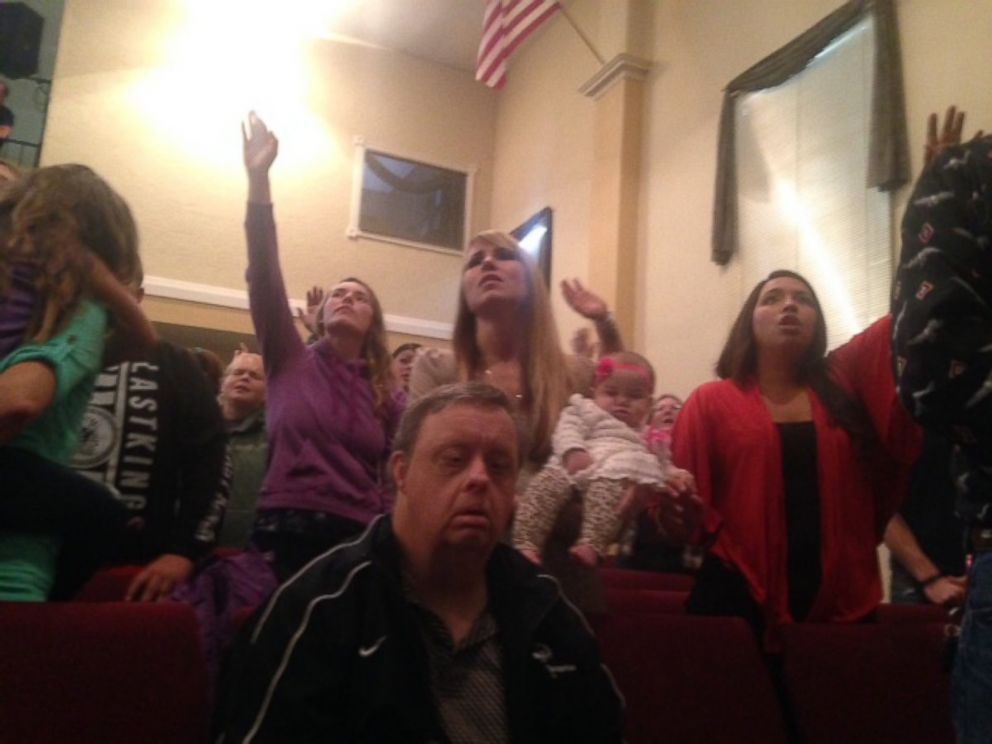 Get real-time updates as this story unfolds. To start, just "star" this story in ABC News' phone app. Download ABC News for iPhone here or ABC News for Android here.
CommentsWrite a Reply or Comment: