NY Prison Escape: Prison-Issue Underwear Recovered at Upstate Cabin – ABC News
Prison-issue underwear was among the items recovered at a hunting cabin in upstate New York, a law enforcement source confirmed to ABC News, as the frantic search for escaped convicted murderers Richard Matt and David Sweat continues.
Authorities collected several items on Saturday from a hunting cabin in Owls Head, New York, including prison-issue underwear, a law enforcement source said.
While New York State Police Maj. Charles Guess said at a news conference today that "specific items" have been recovered, he did not elaborate on the items.
An official briefed on the search said some kind of food was found at the campsite, from which positive DNA samples were confirmed from both suspects.
Guess said today the DNA tests reached a "conclusive determination."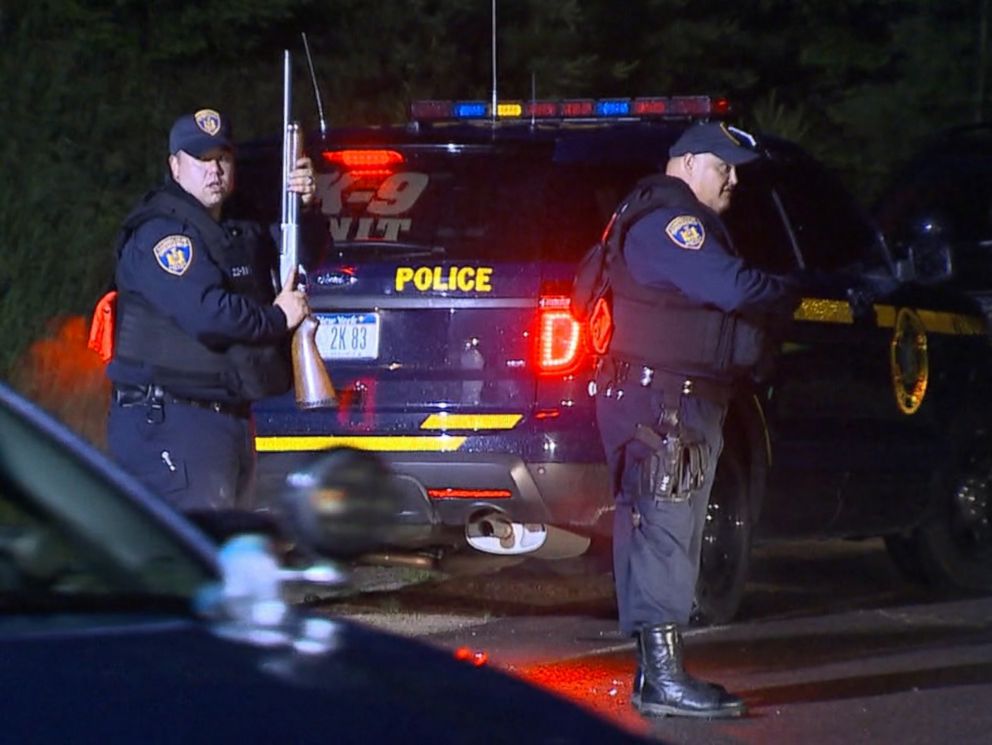 Owls Head, a town in Franklin County, is about 30 miles west of the Clinton Correctional Facility in Dannemora, where the prisoners escaped June 6.
A person had also been seen fleeing from the camp, a law enforcement source close to the investigation told ABC News.
But recent reported sightings of Matt and Sweat are unconfirmed, Guess added today.
Police said they have followed more than 2,000 leads so far.
The Owls Head campsite lead has sparked increased police presence in the area — authorities have set up road blocks and are searching every car that goes by.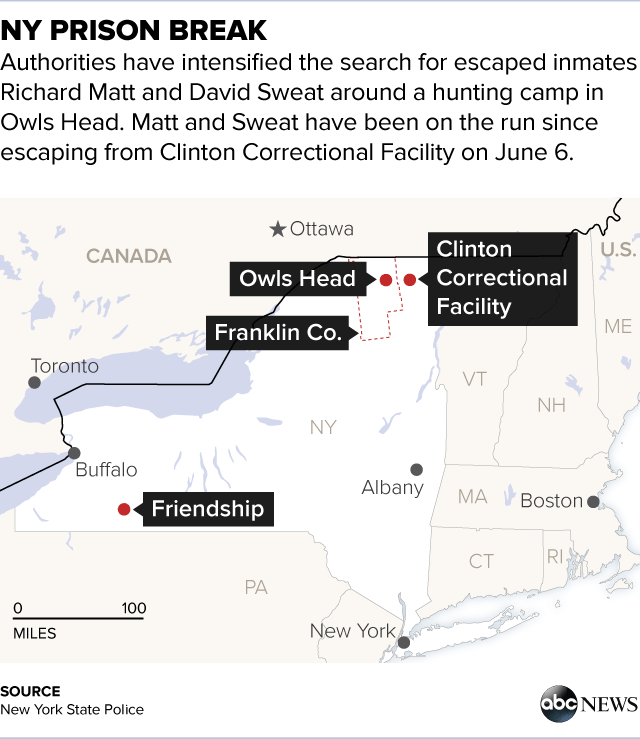 Earlier, an increased police presence was reported in Friendship, New York, in the southern part of the state, after a witness reported a possible sighting of the men on Saturday.
A witness called police saying she spotted two men who fit the description of Matt and Sweat on a railroad line along Route 20 in Friendship near the Pennsylvania border Saturday at 1:16 p.m., state police Major Michael Cerretto said at a news conference.
Matt was serving 25 years to life after he was convicted of kidnapping and beating a man to death in 1997. Sweat was serving a life sentence after he was convicted of killing a Broome County sheriff's deputy in 2002.
New York State is offering a $50,000 reward for information that leads to the capture of either man or $100,000 for both. The U.S. Marshals Service has placed Sweat and Matt on the 15 most wanted fugitives list and is offering a $25,000 reward.
CommentsWrite a Reply or Comment: