Louisiana police officer, victim dead after shooting, stabbing incident – Fox News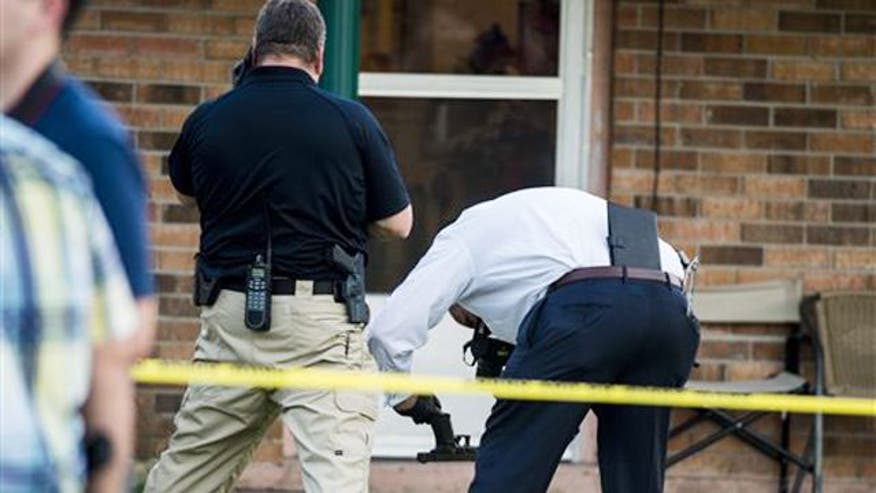 A police officer who was allegedly shot by a suspect, along with a stabbing victim, died Wednesday in southwestern Louisiana, officials said.
St. Landry Parish Sheriff Bobby Guidroz told Fox News the incident began as a domestic dispute when an officer responding to the scene was shot outside a home.
After shooting the officer, the suspect then drove from the house and ran his car into a store where he barricaded himself.
Guidroz told WAFB-TV that the suspect, identified as Harrison Lee Wiley Jr. barricaded himself inside an office in store, but was eventually apprehended after a nearly two-hour standoff.
"We had to go in with tools. We had to go in with tear gas, c-gas. We had to go in with hammers and firemen's axes to try to get to the door and breach the door," Guidroz told WAFB.
Guidroz identified the victims late Wednesday as 51-year-old Officer Henry Nelson and 40-year-old Shameka Johnson. He added that two other women also were stabbed: Johnson's sister, 34-year-old Shurlay Johnson, and Courtney Jolivette, the wife of the man who is accused in the attacks.
The convenience store where a man barricaded himself after allegedly shooting a Sunset police officer, erupted in flames, but firefighters arrived at the scene and quickly extinguished the blaze. Black smoke poured from the building.
The car the alleged shooter drove into the building was still parked just inside the store, with remnants of the front, glass doors crashed in.
Sunset is located 10 miles north of Lafayette and 10 miles south of Opelousas. 
The Associated Press contributed to this report.
CommentsWrite a Reply or Comment: