Inside Machete-Wielding Man's Terrifying Attack at Ohio Restaurant – ABC News
Frantic 911 calls captured the moment a machete-wielding man injured four people in an attack at an Ohio restaurant before he was shot dead by police Thursday.
The man's attack was first reported at the Nazareth Restaurant and Deli in Columbus around 6 p.m., the Columbus Police Department said today. The man allegedly walked into the restaurant, had a conversation with an employee and left, before returning about 30 minutes later, according to the Associated Press. That's when he allegedly approached a man and a woman sitting by the door and launched his attack, the AP reported.
"Some guy pulled out a machete and started stabbing people," one mother said in a 911 call obtained by ABC News. "I ran out with my kids." She said she was calling from another store's bathroom with her two young children.
"My wife just called me in a panic," another 911 caller said, "telling me that a guy in the restaurant's stabbing people. And she's hiding, I think, out in the back. She cut her hand pretty bad."
The caller added: "I don't know what happened, she called in a panic, crying. She's terribly hysterical right now."
"A gentleman came in with a machete and started hacking at people," another 911 caller said. "He came in and immediately attacked a man on the right." The caller and his children then fled the restaurant.
Two people at the restaurant described the attack as "carnage" and "systematic," ABC affiliate WSYX ABC 6 in Columbus reported. "He just started down the row hitting everybody," customer Karen Bass told the station.
Police said the terrified customers tried to fight back. "Some of the patrons there started throwing chairs at him just trying to get him out of there," Columbus police Sgt. Rich Weiner said, according to the AP. "There was no rhyme or reason as to who he was going after."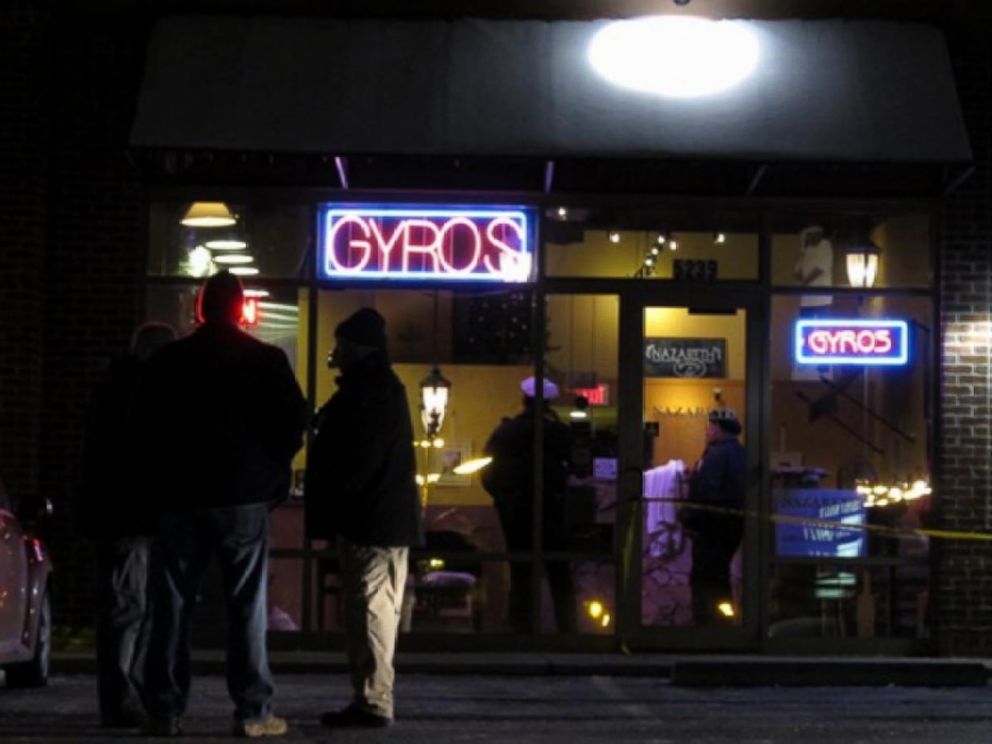 The suspect, identified as Mohamed Barry, 30, according to Franklin County Coroner Dr. Anahi Ortiz, eventually fled the scene in a car with police in pursuit, according to a police press release.
A man who apparently encountered the suspect on the road also called 911.
"You need to get this guy—he just nearly collided and nearly caused an injury accident," the caller said. "And he has a long knife—you did hear that, right? And he has a weapon."
After some time, the suspect stopped and exited the car, armed with a machete in one hand and a knife in the other, police said in the release. Officers deployed a taser to prevent him from fleeing again, but it wasn't effective. As the suspect lunged at police, an officer shot him multiple times, according to the release. Officer John Johnson, a 25-year veteran, fired the shots, police said.
Barry died at the scene, police said.
Four victims — three men and one woman — were hospitalized after the attack, police said.
William Foley, 54, was in critical but stable condition today, police said, while Gerald Russell, 43, and Debbie Russell, 43, were in stable condition today. The last victim, Neil McMeekin, 43, has been treated and released, police said today.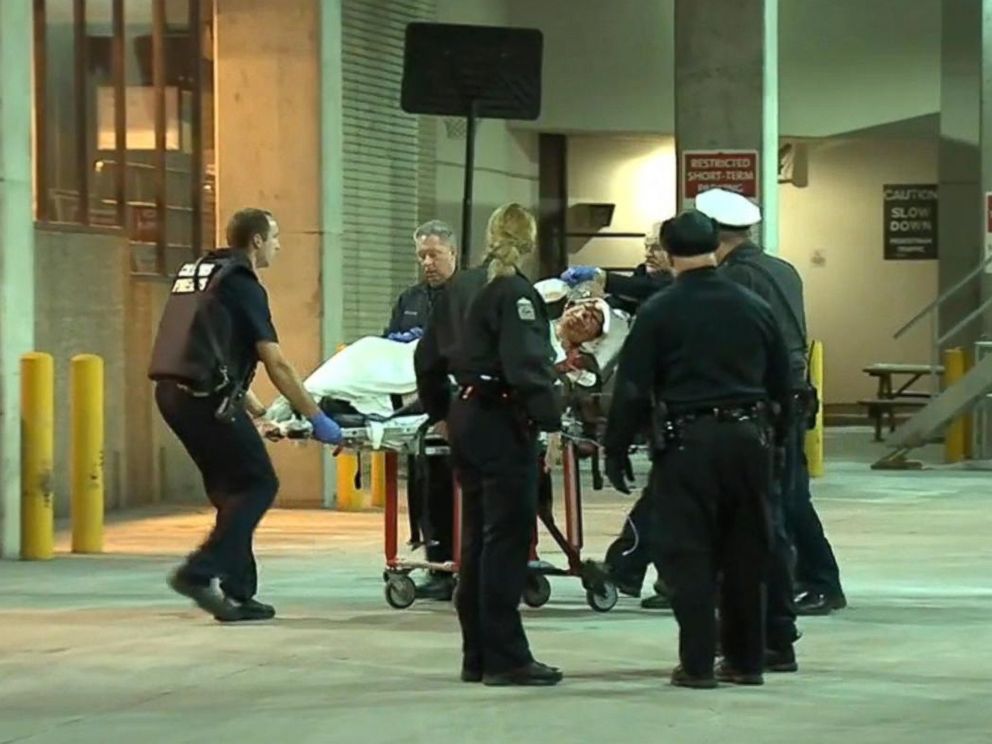 No officers were injured, police said.
The incident is being investigated by the Critical Incident Response Team, police said, and the final investigative package will be forwarded to the Columbus Division of Police Firearms/Police-Involved Death Review Board and the Chain-Of-Command for review.
The FBI is investigating the suspect's motive, Columbus Police Chief Kim Jacobs said at a news conference this afternoon, adding that the motive is not yet clear.
Barry had a Columbus address, but police do not yet know where he is from, Jacobs said.
"Fortunately, no one's life was lost except for the perpetrator," Ohio Gov. John Kasich said on the campaign trail in South Carolina this afternoon.
But there was "a lot of blood, a lot of pain," Kasich said. "So we got to rally around those people."
CommentsWrite a Reply or Comment: