Presidential candidates
Hillary Clinton
and
Donald Trump
both attended the National September 11 Memorial in New York City on Sunday, marking the 15th anniversary of the 2001 terrorist attack.
The two nominees attended the event but did not give speeches in the rare joint appearance less than two months before election day and two weeks before the first presidential debate.
However, nearly three hours into the ceremony, NBC New York announced that Clinton became "overheated" during the outside event and was forced to leave early after nearly fainting. According to NBC, Clinton's campaign said she was recuperating in her daughter Chelsea Clinton's apartment and was doing fine.
Trump, who was a New York business mogul in 2001, greeted the crowds at the ceremony with a smile, stopping to pose for photographers with some of those gathered. During the ceremony, he stood and chatted with Rudy Giuliani, the Republican mayor who was in office during the attacks.
The former senator from New York, who was in office during the 9/11 attacks, arrived at Ground Zero to less fanfare. Clinton stood with New York mayor Bill de Blasio and near the state's governor, Andrew Cuomo.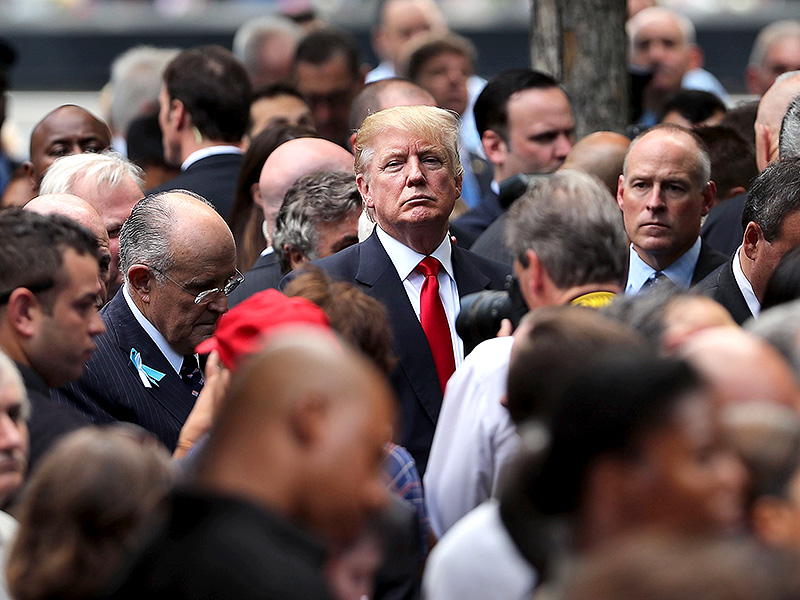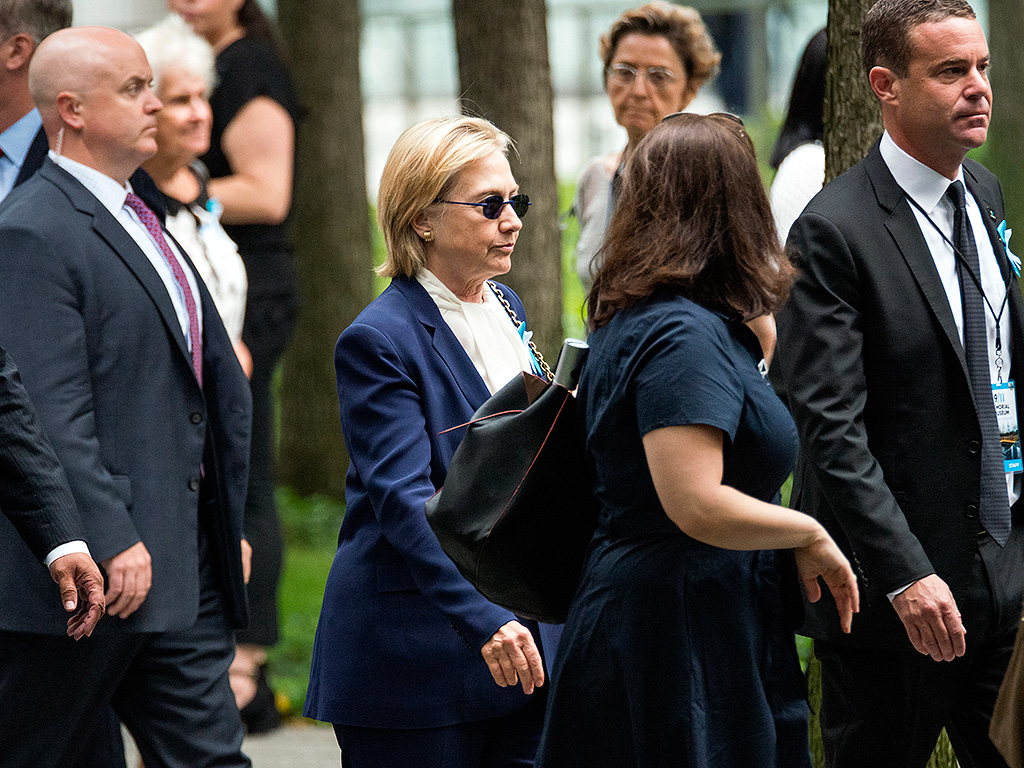 Many whose loved ones were among the 2,753 lives lost at Ground Zero on that day gathered at the site to remember their family and friends and lay flowers at their names on the memorial. A youth choir from Brooklyn sang the national anthem, and a moment of silence was held at 8:46 a.m., the time the first plane hit the north tower.
Both Trump and Clinton agreed to refrain from campaigning Sunday, upholding a practice observed by previous presidential candidates on the somber date.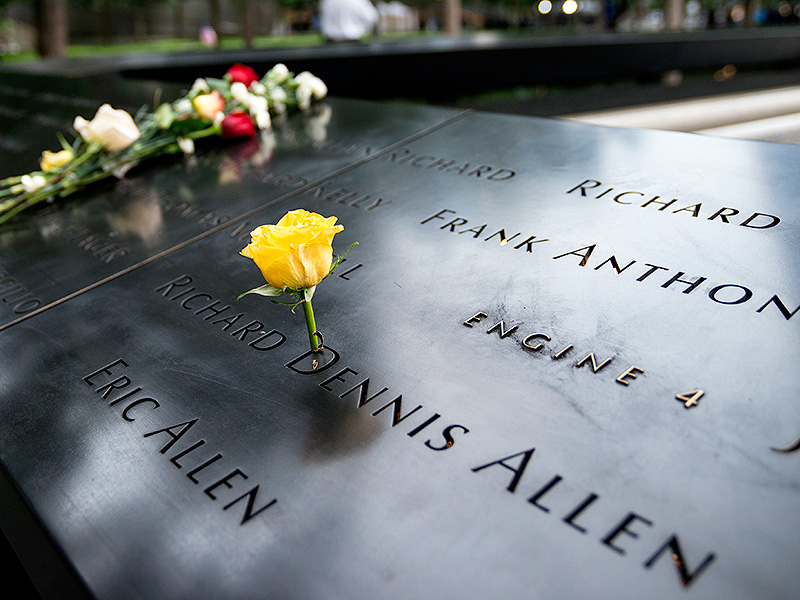 Clinton, a junior senator at the time, was in Washington, D.C., during the attacks. She visited Ground Zero on Sept. 12, 2001, the day after the attacks, with then-N.Y.C. Mayor Rudy Giuliani. First responder Richard Alles recalls the moment a stunned Clinton proclaimed at Ground Zero, "This attack on New York is an attack on America, it's an attack on every American."
Clinton made frequent trips to Ground Zero in the months following 9/11. Photos and tapes from that time capture her outrage and anguish over both the attacks and the U.S. government's response to them.
Details on Trump's 9/11 response are less certain. According to The Washington Post, Newsday reported in its Sept. 14, 2001 paper that Trump visited Ground Zero on Sept. 13, two days after the attacks.
That same day, Trump was interviewed on the outskirts of the site by a German television station. Telling the reporter he had just visited Ground Zero, Trump said, "I've never seen anything like it – the devastation, the human life that's been just wasted for no reason whatsoever. It is a terrible scene. It's a terrible sight. But New Yorkers are very strong and resilient, and they'll rebuild quickly."