Heartfelt tributes to
David Bowie
are popping up across the world.
In the wake of the the rocker's death at the age of 69 on Sunday, fans are creating memorials in places that speak to them of the late icon.
In Brixton, London, where Bowie was born on Stansfield Road, mourners have been leaving flowers and candles underneath a large mural painted by Australian street artist James Cochran in 2013.
The neighborhood's Ritzy Cinema has paid tribute to the musician by writing "David Bowie, Our Brixton Boy, RIP," in large bold letters over the cinema's entrance. A street party will take place outside the cinema on Monday night in Windrush Square.
Flowers have also been left at Heddon Street in central London, the site of the album cover for Bowie's 1972 opus The Rise and Fall of Ziggy Stardust and the Spiders from Mars. The plaque reads, "Ziggy Stardust 1972."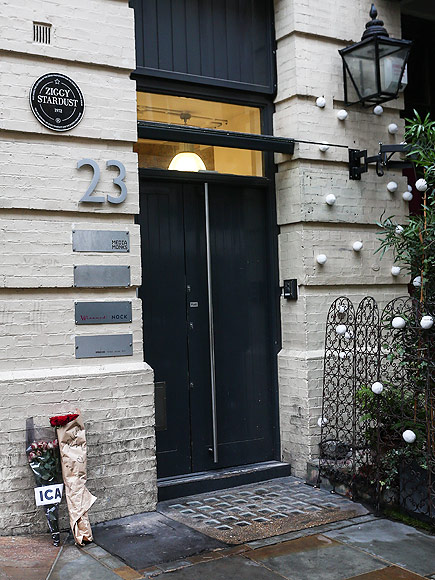 Outside the Three Tuns Pub in South Bromley, London, where Bowie launched his career, people have left flowers and notes under a plaque celebrating his stardom.
Even the London Underground has paid its respects: Transport for London staff used their noticeboards to break the news to commuters and pay their respects on Monday morning. One noticeboard read, "I don't know where I am going from here but I promise it won't be boring. David Bowie RIP. 1947-2016."
In New York City, the first tributes have appeared outside Bowie's home on Lafayette Street. Meanwhile, in Berlin, people have been gathering outside the apartment where Bowie lived from 1976-78.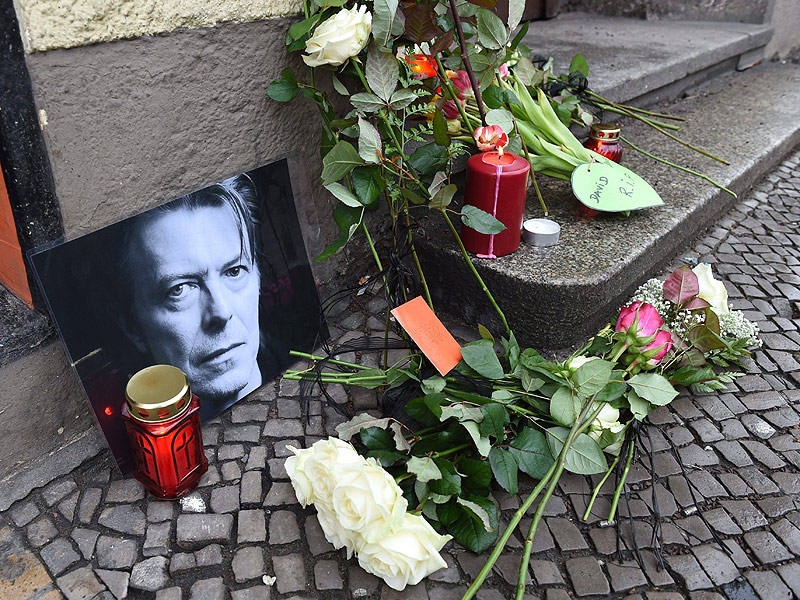 A landmark Bowie retrospective is currently exhibiting at the Groninger Museum in Holland. The exhibition is the only part of the museum open on Monday. Visitors can enter without a ticket to sign a condolence book in the entry hall.
Bowie's death was announced on his official Facebook page.
"David Bowie died peacefully today surrounded by his family after a courageous 18-month battle with cancer," the statement reads. "While many of you will share in this loss, we ask that you respect the family's privacy during their time of grief."