CIA-backed rebels, civilians reportedly targeted by Russian airstrikes in Syria – Fox News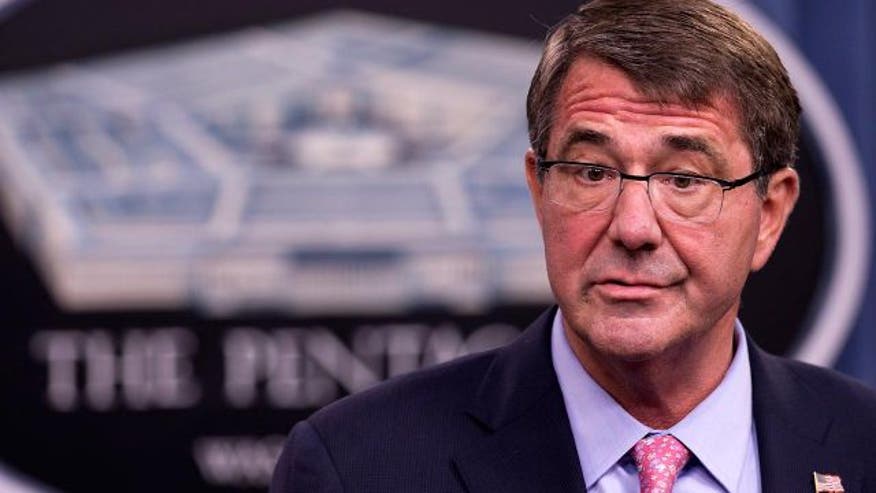 Russia's first airstrikes in Syria Wednesday targeted areas held by rebels receiving arms, funding, and training from the CIA and killed dozens of civilians, according to U.S. officials and published reports.
The Syrian National Council, a group opposed to Syrian President Bashar al-Assad, told Sky News that at least 36 people had been killed by airstrikes in the western city of Homs, including five children. Khaled Khoja, the SNC's leader, told Sky that none of the four areas targeted by Russian planes Wednesday contained ISIS fighters and called Moscow's claim that it was helping the U.S.-led coalition defeat the terror group "baseless."
A senior U.S. defense official said the Russian strikes targeted fighters in the vicinity of Homs, located roughly 60 miles east of a Russian naval facility in Tartus, and were carried out by a "couple" of Russian bombers. In a video released by the U.S.-backed rebel group Tajamu Alezzah, jets are seen hitting a building claimed to be a location of the group in the town of Latamna in the central Hama province.
The group commander Jameel al-Saleh told a local Syrian news website that the group's location was hit by Russian jets but didn't specify the damage.
The Wall Street Journal reported that one video released by people affiliated with local rebel groups showed rebels and citizens are seen rushing down a street as thick black smoke and fire engulfed heavily damaged buildings. Then they are shown attempting to rescue those trapped under the rubble. A dazed man covered in blood was lifted up from the ground and taken outside.
"Is there anyone here?" a voice is heard shouting. "I don't know, I don't know but lots of people live here!" answers a panicked man.
In another video a naked child covered in blood and shrapnel is shown crying on a bed at a local field hospital.
Moscow rejected claims that it was targeting so-called "moderate" rebels , as well as reports of civilians deaths. A spokeswoman for Russia's foreign ministry claimed to Sky News that the claims were part of an "information war … which, it appears, someone prepared well."
Speaking to journalists on the sidelines of the United Nations General Assembly, Russian Foreign Minister Sergey Lavrov said that the Russian Air Forces are cooperating with the Syrian pro-government military to target "exclusively" Islamic State (ISIS) targets.
"Rumors that the targets of these strikes were not IS positions were groundless," Lavrov stressed, adding that the Russian Defense Ministry has clearly stated on its website the targets and objectives of Russian airstrikes in Syria.
The Russian Defense Ministry said its warplanes targeted and destroyed eight positions belonging to ISIS extremists, though it did not give specific locations. But French Defense Minister Jean-Yves Le Drian told lawmakers in Paris: "Curiously, they didn't hit Islamic State. I will let you draw a certain number of conclusions yourselves."
U.S. Secretary of State John Kerry said Washington was prepared to welcome Russian military action in Syria as long as it is directed against ISIS and other Al Qaeda affiliates, but would have "grave concerns" if it conducted strikes against other groups.
"Strikes of that kind would question Russia's real intentions fighting (ISIS) or protecting the Assad regime," Kerry said.
Worried by the threat of Russian and U.S. jets clashing inadvertently over Syrian skies, Washington agreed to talk to Moscow on how to "deconflict" their military actions. Last week, Defense Secretary Ash Carter had a 50-minute phone call with his Russian counterpart — the first such military-to-military discussion between the two countries in more than a year.
Earlier Wednesday, Pentagon officials, in a development first reported by Fox News, brushed aside an official request, or "demarche," from Russia to clear air space over northern Syria. 
The request was made in a heated discussion between a Russian three-star general and U.S. officials at the American Embassy in Baghdad, sources said.
"If you have forces in the area we request they leave," said the general, who used the word "please" in the contentious encounter.
A U.S. official who spoke on condition of anonymity told the Associated Press said there were no conflicts with the Russian strikes, and they had no impact on coalition missions, which primarily attacked targets in the north and east.
"We still conducted our normal strike operations in Syria today," a senior Pentagon official told Fox News. "We did not and have not changed our operations."
Russian President Vladimir Putin insisted Russia will not send ground troops to Syria and that its role in Syrian army operations will be limited.
"We certainly are not going to plunge head-on into this conflict," he said. "First, we will be supporting the Syrian army purely in its legitimate fight with terrorist groups. Second, this will be air support without any participation in the ground operations."
Putin also said he expects Assad to talk with the Syrian opposition about a political settlement, but added he was referring to what he described as a "healthy" opposition group.
Putin and other officials have said Russia was providing weapons and training to Assad's army to help it combat IS. Russian navy transport vessels have been shuttling back and forth for weeks to ferry troops, weapons and supplies to an air base near the coastal city of Latakia. IHS Jane's, a leading defense research group, said last week that satellite images of the base showed 28 jets, including Su-30 multirole fighters, Su-25 ground attack jets, Su-24 bombers and possibly Ka-52 helicopter gunships.
Fox News' Jennifer Griffin, Lucas Tomlinson and the Associated Press contributed to this report. 
CommentsWrite a Reply or Comment: