Businessman is first American detained by Iran since nuclear deal – Fox News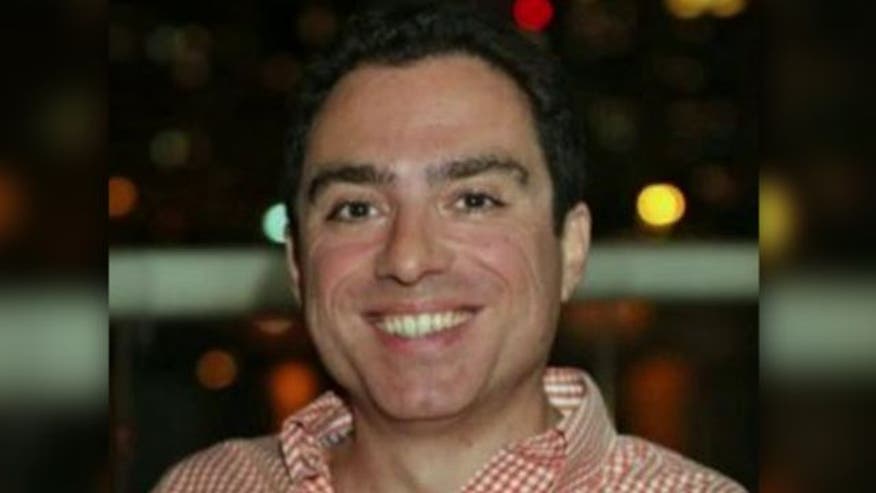 A fourth Iranian-American has been arrested by Iranian security forces as the Islamic Republic begins implementing a nuclear deal struck with world powers, according to reports.
Siamak Namazi, a 40-year-old Dubai-based businessman who has spent most of his life advocating improved ties between the U.S. and Iran, was arrested about two weeks ago as he was visiting relatives in Tehran. His detention comes as an Internet freedom group said a Washington-based Lebanese citizen recently disappeared while on a trip to Tehran.
Iranian officials and state media haven't commented either case. There has been speculation that some in Iran want to negotiate a prisoner swap with the U.S. for others held in the Islamic Republic, like detained Washington Post reporter Jason Rezaian.
Namazi's father was a well-to-do oil man in pre-revolutionary Iran. He left in 1983.
Namazi and his older brother were born and raised in the U.S. He has acted as liaison for western businesses wanted to do business in Iran through a company he set up in Iran and left in 2009.
He has also been accused of being an apologist for the regime, long calling for the dropping of sanctions against Iran. Apparently, though, he fell out with the hard-liners in the Revolutionary Guard who have long been suspicious of him. 
His brother Babak Namazi works for an international law firm in Dubai. He is believed to be in Iran, perhaps trying to arrange his brother's release.  
According to the Wall Street Journal, Namazi is head of strategic planning at Crescent Petroleum Co. in Dubai.
The U.S. State Department declined to confirm Namazi's arrest.
"We're aware of recent reports of the possible arrest in Iran of a U.S. citizen.  We're looking into these reports and don't have anything further to provide at this time," Michael Tran, a State Department spokesman, said late Thursday.
Namazi's arrest suggests that hard-liners in Iran could be trying to create tension with the United States in the wake of Iran's nuclear deal with world powers, the Associated Press reported Friday. That agreement reached earlier this year promises Iran relief from crippling economic sanctions in exchange for curbs on its nuclear program.
Iranian hard-liners are opposed to moderate President Hassan Rouhani's strategy of attempting to improve ties with the West. Internal domestic struggles over the direction of Iran appear to be intensifying ahead of February's parliamentary elections.
The Washington-based National Iranian American Council said it was troubled by reports of Namazi's arrest and denied suggestions that his family had a leadership role in the organization, through it acknowledged "Namazi has known members of NIAC's staff."
"NIAC is very concerned by the continued detention of multiple Iranian Americans by the Iranian government, and is deeply troubled by the reports that Mr. Namazi may also have been detained," it said.
The arrest of an unnamed Iranian American businessman was first reported by IranWire, an online publication, on Oct. 15.
In the past few weeks, Iranian businessmen with links to foreign companies have been detained, interrogated and warned against becoming involved in economic monopolies controlled by Iran's powerful Revolutionary Guard, the Journal reported in Friday.
An official at Crescent Petroleum, which is based near Dubai in the Emirati city of Sharjah, said he had no information and did not confirm Namazi's employment when reached by The Associated Press. He later referred questions to an outside public-relations firm that did not respond to requests for comment.
The Lebanese citizen, Nizar Zakka, disappeared Sept. 18 while visiting Tehran for a state-sponsored conference, according to a statement issued by the Washington-based group IJMA3-USA, which advocates for Internet freedom across the Middle East. Zakka was last seen leaving his hotel in a taxi for the airport to fly to Beirut, but never boarded his flight, according to the statement signed by lawyer Antoine Abou Dib.
"We have filed several requests with the Lebanese Ministry of Foreign Affairs asking assistance in locating him, without success," the statement said. "We therefore respectfully ask the Lebanese Ministry of Foreign Affairs, the Lebanese Embassy in Tehran and the Iranian authorities to assist us in locating Mr. Zakka, and to confirm that he is safe and will soon be permitted to return home."
Other Americans held in Iran include former U.S. Marine Amir Hekmati, who holds dual Iranian and American citizenship and was arrested in August 2011. Saeed Abedini, a pastor from Boise was convicted in 2013 of threatening Iran's national security by participating in home churches. The U.S. also says it has asked for the Iranian government's assistance in finding former FBI agent Robert Levinson, who went missing in 2007 while working for the CIA on an unapproved intelligence mission.
Fox News' Greg Palkot in London and the Associated Press contributed to this report.
CommentsWrite a Reply or Comment: