Boston terror suspect reportedly targeted 'Draw Muhammad' activist for beheading – Fox News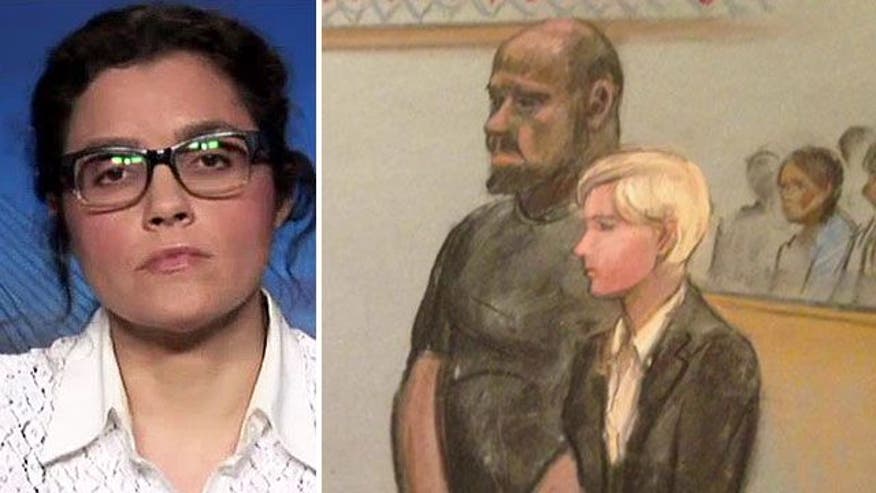 The knife-wielding terror suspect who was shot and killed by law enforcement outside Boston early Tuesday originally targeted the activist behind last month's "Draw Muhammad" cartoon competition before turning his sights on local police, according to several published reports.
CNN and NBC, citing law enforcement sources, reported late Wednesday that Usaama Rahim had planned to behead Pamela Geller, an activist and blogger who organized last month's cartoon contest for images of the Muslim prophet Muhammad in Garland, Texas. That event was targeted by two Muslim gunmen who were killed by police.
Geller was not identified in an FBI complaint against David Wright, a relative of Rahim, that was filed Wednesday in U.S. District Court. However, investigators did say that Rahim had initially told Wright that he planned to behead an unidentified victim outside of Massachusetts. 
The FBI alleged Wednesday that Rahim had plotted an attack for at least a week. Investigators said the 26-year-old had bought three fighting knives and a sharpener on or before May 26. This past Sunday, Rahim, Wright and an unidentified man met on a beach in Rhode Island to "discuss their plans," the FBI affidavit said.
"Wright indicated that he agreed with Rahim's plan and supported it," the affidavit states.
In an earlier conversation, Rahim and Wright were heard talking about "thinking with your head on your chest," an apparent reference to ISIS propaganda videos showing severed heads on the chests of beheading victims, according to an affidavit written by an agent assigned to Boston's Joint Terrorism Task Force.
Authorities searched a home in Warwick, Rhode Island, on Tuesday and Wednesday but wouldn't confirm the search was related to the investigation. They also wouldn't confirm how Rahim, 26, and Wright, 24, are related. Wright is being held on a charge of conspiracy to obstruct a federal investigation. 
Early Tuesday morning, Rahim called Wright and told him he had changed his plans and no longer planned to kill his initial target, the affidavit says. Instead, he said he was going to "go after" the "boys in blue," it says, an apparent reference to police officers.
During the recorded conversation, Rahim told Wright, "Yeah, I'm going to be on vacation right here in Massachusetts. … I'm just going to, ah, go after them, those boys in blue," the affidavit says.
The FBI said the phrase "going on vacation" refers to committing violent jihad. Authorities allege that during that conversation, Wright advised Rahim to destroy his smartphone, wipe his laptop computer and prepare his will.
Approximately two hours after he made that call, authorities said, an anti-terror task force of FBI agents and Boston police confronted Rahim on a sidewalk outside a CVS store and shot him when he refused to drop his knife, authorities said.
On Wednesday, House Homeland Security Committee chairman Rep. Michael McCaul, R-Texas, said Rahim was under investigation after spreading ISIS propaganda online and communicating with other people about it.
Prosecutor Stephanie Siegmann said Wright posed a serious risk of fleeing or obstructing justice if not held pending a June 19 hearing. Wright's attorney, Jessica Hedges, denied that, saying he has deep roots in the Boston area and an "incredibly loving and supportive family."
Hedges urged the government to be "as transparent as possible" and "abide by the law" as it investigates this case, saying "we have serious concerns about that already."
"These cases are a reminder of the dangers posed by individuals radicalized through social media," McCaul said.
Rep. Stephen Lynch, D-Mass., told the Boston Herald that authorities "were working on the premise that [Rahim] had been in contact with terrorist elements. "Now, I don't know if that was ISIS or if it was simply that he was radicalized by terrorist elements."
The Associated Press contributed to this report. 
Click for more from The Boston Herald.
CommentsWrite a Reply or Comment: