At least 5 dead, including American tourist, in West Bank and Tel Aviv … – Fox News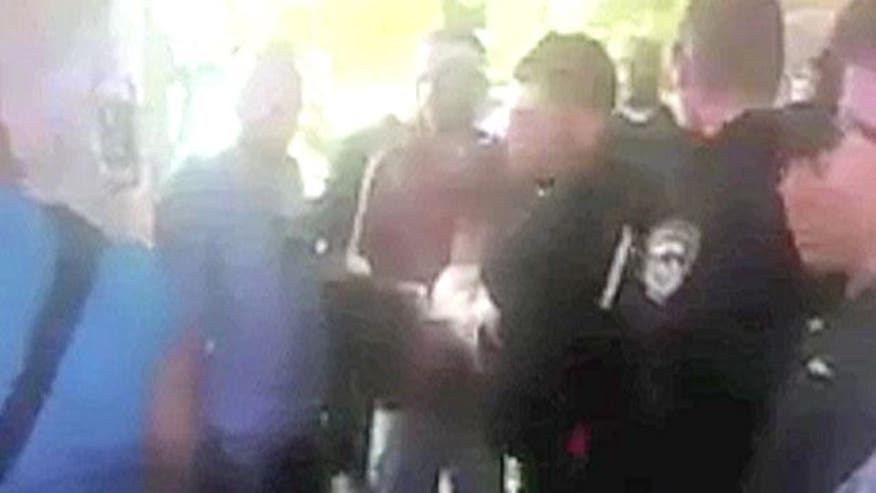 DEVELOPING: An 18-year-old American tourist has been identified as one of the victims shot and killed by a Palestinian terrorist Thursday in the West Bank, Israeli police tell Fox News.
The shooting and a separate, earlier knife attack in Tel Aviv Thursday left at least five people dead, and two suspects – both identified as Palestinians — were in custody, according to Israeli media reports.
The attacks took place a day after the one-year anniversary of the brutal killings of five worshippers — including three Americans — inside a Jerusalem synagogue by two Palestinians armed with meat cleavers and a gun.
In the West Bank, at least three people were killed and three others were wounded after a Palestinian terrorist opened fire from his vehicle on cars stuck in a traffic jam in Gush Etzion, the Jerusalem Post reports. One of the other West Bank victims who died was an Israeli man in his 50s, a father of four according to local media.
The Algemeiner reported that a second Palestinian terrorist was involved in the attack.
"Whoever condemned the attacks in France needs to condemn the attacks in Israel. It's the same terror."

- Israel Prime Minister Benjamin Netanyahu
Paramedics pronounced an 18-year-old American tourist dead at the scene, the Jerusalem Post reported. His identity was not immediately released. The Israeli man died after being taken to a hospital, and a third victim has been identified as a Palestinian bystander.
The other people injured in the shooting are being treated at the Shaare Zedek Medical Center in Jerusalem. Some of the wounded are Americans, Israeli media added.
"The murderous terror has struck Gush Etzion and Tel Aviv," Prime Minister Benjamin Netanyahu said, according to Ynetnews. "My heart is with the families of the murdered and I send my wishes for a speedy recovery to the wounded. Whoever condemned the attacks in France needs to condemn the attacks in Israel. It's the same terror. Whoever does not do this is a hypocrite and blind."
Israeli media reported that one terrorist continued driving after shooting at a car, slamming into another vehicle. He then exited his vehicle and tried to fire more shots but was met with return fire from Israeli security forces and was taken into custody, according to the Jerusalem Post.
Earlier in the day, a Palestinian man was arrested after stabbing and killing two Israelis and wounding another who were engaged in mid-day prayers, Israeli media reported.
The attacker was arrested after being partially subdued by a civilian. Authorities identified him as Raed Khalil bin Mahmoud, a 36-year-old father of five from the West Bank city of Dura. He revealed to investigators that he works at a restaurant in Jaffa, the Algemeiner reports.
The violence unfolded at the Panorama office building and shopping center in southern Tel Aviv. Authorities said the assault started at a shop where people were engaged in mid-day prayers.
"We were praying, when suddenly a man keeled over. Blood was spurting everywhere," a witness told RT. The news agency reported that the attack took place in the building of its local bureau and all staff members are safe.
The attacker then went to a lower floor and continued his spree until a civilian hit him with a metal pipe, the Algemeiner adds.
Police arrested the man and began an interrogation in a nearby shop.
One victim of the attack died at the scene. Another victim was evacuated and later died at the Tel Aviv Sourasky Medical Center, while a third victim was still being treated there for torso wounds, the Algemeiner reports.
Israel's military said the Hamas militant group, on Twitter, praised the attack.
Also on Thursday, three Palestinian women tried to infiltrate an Israeli military post in the West Bank, but were stopped and found with three knives in their possession, Reuters reports.
The attacks Thursday are the latest in a two month-long outburst of Israeli-Palestinian violence, stemming from tensions over a Jerusalem holy site.
CommentsWrite a Reply or Comment: