American Hero on Stopping Train Attack: 'It Was Either Do Something or Die' – ABC News
When a gunman came into their crowded Paris-bound train car trying to cock his AK-47, three American friends realized "It was either do something or die," so they sprang into action, tackling him before he could get off a shot, one of the three said today.
Airman 1st Class Spencer Stone, National Guardsman Alek Skarlatos and their civilian friend Anthony Sadler were on the Amsterdam-to-Paris train Friday when a gunman, who had already fired a shot in another car, came into their carriage.
"At that time he was cocking the AK-47," Sadler said today from the U.S. Embassy in Paris, "So it was either do something or die."
The three spoke together for the first time together today, detailing what happened Friday when a man identified by authorities as the gunman, identified by French authorities as Ayoub El Khazzani, began his attack on board the high-speed train.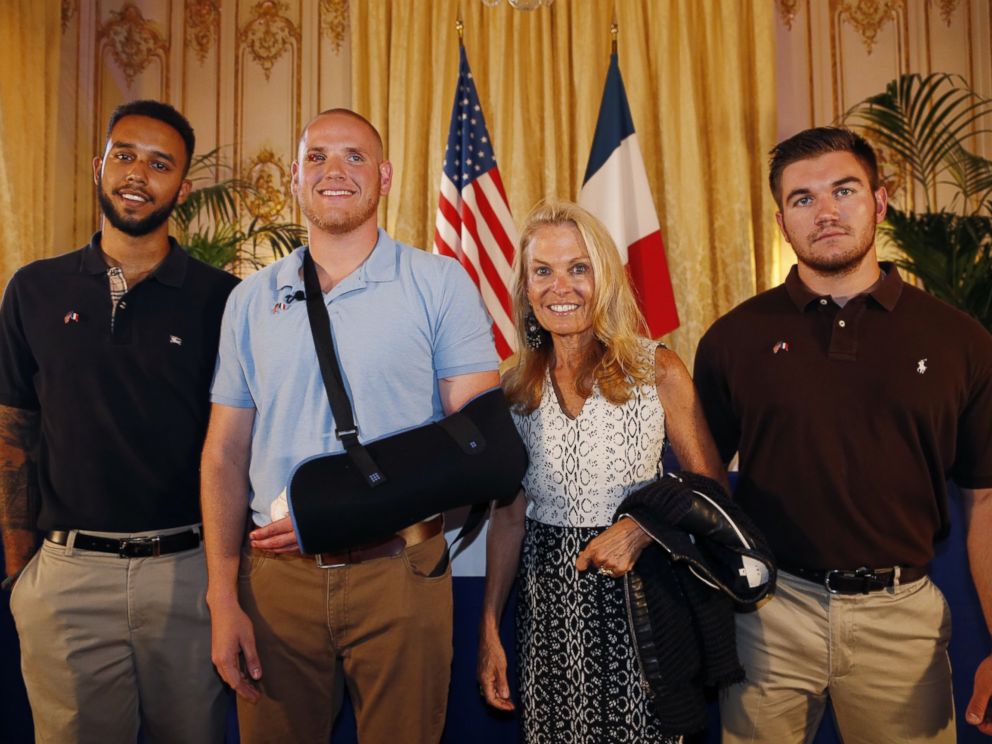 "In times of crisis … do something," Sadler, 23, a senior at Sacramento State University in California, said. "Hiding or sitting back is not going to accomplish anything."
Skarlatos, 22, of Roseburg, Oregon, said the first thing he heard was the gunshot from the other car, which French authorities said wounded a passenger.
Stone, 23, of Carmichael, California, said the sound woke him up from "a deep sleep," and when he turned and saw the gunman, his first thought was about "survival, to survive and for everyone on the train to make it."
All three friends credited each other with helping stop the gunman.
"The gunman would have been successful if my friend Spencer had not gotten up," Sadler added.
"I trust both my friends very much," Stone said. "If it wasn't for them I would have been dead."
Stone said he put the attacker in a chokehold, but the gunman kept pulling more weapons. The attacker started jabbing at Stone with a box cutter and all three friends began punching and hitting him to subdue him.
"He seemed like he was ready to fight to the end," Stone said. "So were we."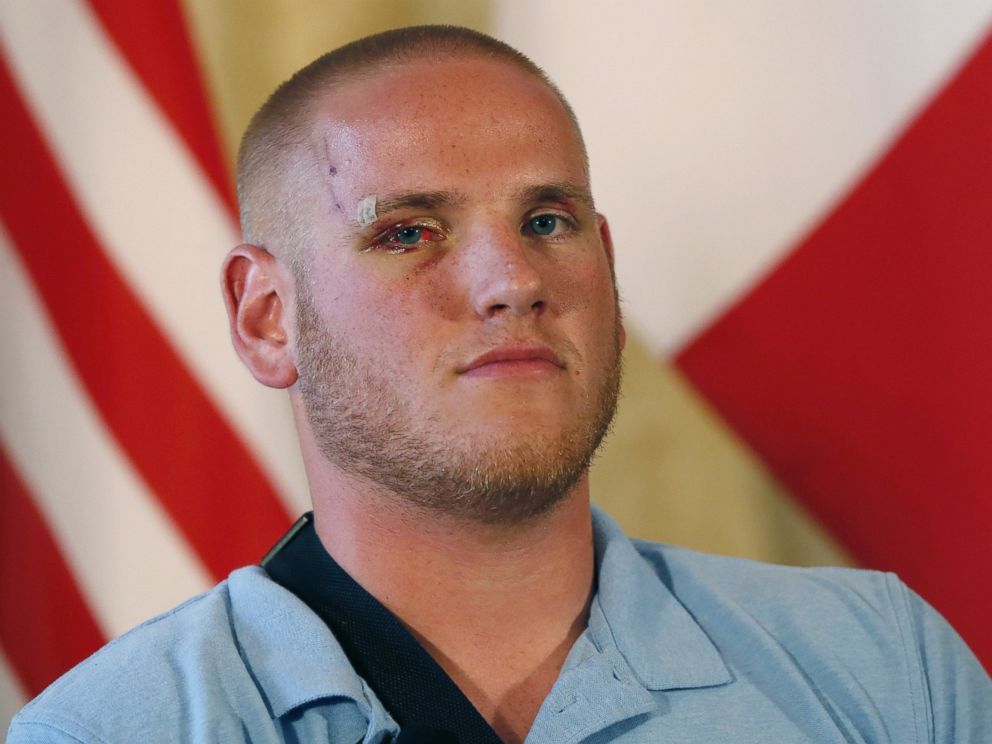 Stone said he choked the attacker unconscious while Skarlatos hit him in the head.
Stone, who had a black eye and had his left arm in a sling after undergoing surgery to reattach his thumb that the attacker slashed with his box cutter, said that once the gunman was hogtied on the floor, he went to help another passenger and used his fingers to stop bleeding in the passenger's neck. Stone said he doesn't know when he is going back to the United States, but said he will first go to Germany for medical care.
According to Sadler, the trio were initially sitting in a different carriage, but a bad wifi connection led them to get up and move to what became the scene of the attack.
"We often use the word hero, and in this case it is appropriate," U.S. Ambassador to France Jane Hartley said in her introduction of the trio. "They are truly heroes."
She said they "demonstrated the very best of America in their selfless actions."
The trio will be received by French President Francois Hollande at the Elysee Palace on Monday, officials said.
According to The Associated Press, France placed El Khazzani on a security watch list in February 2014. Spanish authorities had informed them El Khazzani, who was born in Morocco, had joined "the radical Islamist movement" and may have been a foreign fighter in Syria.
A lawyer for El Khazzani told a French television station he had told her he was homeless and intended to rob the train so he could eat, according to The Associated Press. Lawyer Sophie David described El Khazzani as very thin and possibly malnourished.
"He thought of a hold-up to be able to feed himself, to have money," David said to BFM-TV, then "shoot out a window and jump out to escape."
"He is dumbfounded that his action is being characterized as terrorism," David added.
The Associated Press contributed to this report.
CommentsWrite a Reply or Comment: