Do you spend too much time online? It's a question that may unearth some uncomfortable truths, and if you are worried about how much you use Facebook/Google et al, you're not alone.
The annual communications market report from media and telecoms regulator Ofcom looks at how people cope with spending so much time connected, and this year it found that more than a third of UK internet users are taking "digital detox" breaks from the web. It found an increasing amount of time we spend online is leading to lost sleep and less time spent with friends and family.
Six people talk about their relationship with the web, and whether they have the balance right. Share your thoughts below the line.
Cary, 61: 'My friendships have fallen apart and I am gaining weight by being in all the time'
Time spent online: 10 to 12 hours a day
At first I used the internet just for responding to emails. Then for reading news online, shopping and chats. Forums were a totally new experience for me – I remember finding it amazing that you could talk to someone through a computer. I have tried various discussion forums, even met with few people out of curiosity. I thought the web was so great because of such vast opportunities for meeting people from beyond my immediate circle, of learning from each other, and doing stuff together.
But that hasn't really happened. My friendships have fallen apart and I am gaining weight by being in all the time. The internet affects my ability to sleep too. My day is turned upside down – I go to bed very late because I often get carried away reading something. Time flies when I am doing that! I imposed a regime on myself to do things at home but I drag my feet when it comes to going out.
Whatever I need is now on the web: I can do online banking, shop online and find recipes there too. Information is much easier to get, but I do miss that personal contact with people.
Jenny, 27, Kent: 'I use the internet at work and go straight online when I get home'
Time spent online: 10 hours a day
I grew up with the internet – I remember the whirling beep-boop of dial-up. I use the internet at work, and go straight online when I get home. I'm always logging into apps to play games or check my Facebook messages. I have mostly used the internet to stay connected, though, with friends from across the world. In my teens I used MSN to talk to people – these days I go on Facebook and join online chats. Having said this, I can happily spend hours away from the net playing with friends, but the habit of checking for updates online is always there.
The internet has always been a way to stay connected for me. I have made amazing friends in the US and elsewhere. It has helped me feel connected, and talk to people about a variety of topics. Seeing a US perspective of the current elections online, for example, has been refreshing.
I don't feel like there are any drawbacks to the internet. I can go without it, but I don't ever feel the need to switch off. I often go camping and never think of my phone because I'm with the friends. I suppose you might need some sort of balance but I don't feel like it negatively affects my life at all.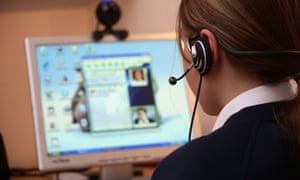 Mel, 24, London: 'The internet has made my anxiety worse'
Time spent online: one to five hours a day
Some days I trawl through the internet looking for inspiration or to help with my work, but over the long summer months this happens less. I started my BA just last year and a lot of my friends have already graduated, have exciting jobs and are generally having more fun (or so Instagram tells me).
Although I feel I'm right where I'm supposed to be, seeing their carefully curated lives as they appear on social media exacerbates my anxiety. The web is also very addictive. I've now deleted social media apps and use the sites on my browser for a fraction of the time I used to, but I often feel rubbish after using them.
I've battled with mental health issues for a long time. Even though at times of deep depression I actually found sites like Reddit strangely helpful, overall I think the internet has definitely made my anxiety worse.
Reddit was particularly helpful after coming out – there's a huge queer community on Reddit and the kind of stories and advice there is really helpful.
But even though it's made it easier to connect with others, the internet can also turn feelings my of unsettlement into a full-blown meltdown (whether it's a post making me think a friend is avoiding me or I've Googled my symptoms and think I'm dying).
Having said that my partner and I wouldn't have met if it wasn't for the ultimate nerve-racking experience of online dating. I guess being shy and anxious and having no clue how to navigate life as a queer woman, it has allowed me to meet new people that I wouldn't have approached in real life.
I've had to put a ban on phones when my partner and I spend quality time together because although I've made an effort to use mine a lot less, she will be fiddling around online. I avoid looking at her Instagram and Facebook feeds sometimes. I get Fomo [fear of missing out] and read too much into things, I guess.
Mike, 67, Brittany: 'The internet lets us keep in touch with family and friends'
Time spent online: two to five hours a day
It's made our relocation to France much easier and smoother. The internet lets us keep in touch with family and friends, even while they're travelling and/or very busy. It also allows us to keep better informed and pursue personal interests and research.
It's a massive help in solving practical quotidian problems (DIY, health, transport, holidays etc). I'm more positive about the net and spend more time online than my partner, but it rarely causes tension. We still talk to each other as much as we always did.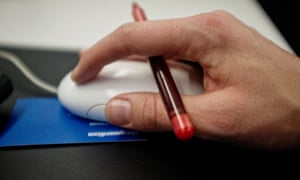 I don't think it affects my ability to get jobs done either; if anything researching online helps me tackle jobs I might have been daunted by in the past.
JP, 65, Bristol: 'I am online during my first cup of coffee, breakfast, lunch and dinner'
Time spent online: eight to 10 hours a day
Before the arrival of internet I used to spend a lot of hours a week researching in the library, reading the news and also writing letters to friends and family – so it was easy for me to migrate online. Actually, the internet made everything I enjoy much easier to do. I do, however, consider myself dependent on it, as I am online during my first cup of coffee, breakfast, lunch and dinner (except when I go out to see friends). I usually fall asleep on my computer.
I doubt that it has benefited my life, as all the hours spent online could have been better spent outdoors. The web does, however, satisfy lots of my curiosities, and I can read an endless number of articles from around the world.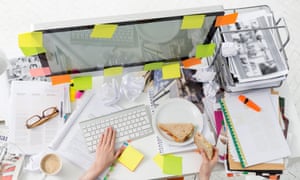 It would be hard to see the world without the internet, but I do think we all waste far too much time online. If the internet didn't exist, I would have spent the same amount of time reading, so I don't believe it really affects my relationships. Sometimes it can be a huge distraction, however. I often think, just 15 more minutes, 10 more minutes, and so on, as the hours go by.
Matthew, 30, Northamptonshire: 'I deleted my Facebook a few years ago and life has been better since'
Time spent online: 12 hours a day
I have to use the internet as part of my job in IT support and obviously the web contributes to me earning a decent living so I can't be too negative about it.
Being online all day can get a little tiring at times, however, and about six years ago I deleted my Facebook and my life has been better without it. I have tried Twitter and Instagram too but have since deleted the accounts because I don't feel I need the gratification of a like or a retweet in my life. Sometimes I feel like I'm missing out but then again some of the things online are really not beneficial to me or worth keeping up with.
From an educational perspective the internet has allowed me to expand my knowledge across a broad range of subjects. At the end of the day we all have a choice about what we consume online and it's all about being sensible.
Due to my thirst for knowledge the internet sometimes does affect my sleep: I have been known to be on my phone until the early hours reading Wikipedia or watching YouTube videos. It could be worse I guess, I could be on Facebook trying to promote my perfect existence like the rest of them.